Knowledge Synthesis Group
Team
The Knowledge Synthesis (KS) group is comprised of a talented group of professionals with expertise in various disciplines including epidemiology, medicine, pharmacology, statistics, and other health and behaviours sciences. Dr. Moher and the KS Group have published more than 60 knowledge syntheses and more than 50 articles concerning knowledge synthesis methodology over the past five years. Thus, the KS Group has been instrumental in generating empirical evidence to inform the appropriate conduct and reporting of systematic reviews and is recognized around the world for their work.
Come meet the team......
Our Team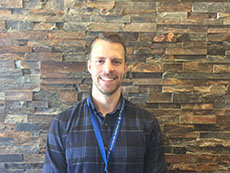 Andrew Beck
613-737-8899 x 73858
Andrew is a Research Associate with the Knowledge Synthesis Group, Ottawa Hospital Research Institute. He is currently working as a Review Coordinator for the Evidence Review Synthesis Centre of the Public Health Agency of Canada. He earned his MA in Health & Aging from McMaster University in 2013, where he completed a qualitative research project exploring housing and health. In 2013, Andrew was a trainee with the Population Health Intervention Research Network, a Canadian Institutes for Health Research funded training initiative in health research. He received his BA (Hons) from the University of Toronto in Sociology and Criminology. Andrew has led systematic reviews, clinical trials, and qualitative projects in a broad range of topics with the Clinical Epidemiology Program and clinician researchers.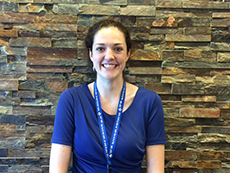 Kelly Cobey
613-737-8899 x 73601

Kelly Cobey is a Senior Research Associate with the Knowledge Synthesis Group. In her capacity as Publications Officer she works to promote the use of reporting guidelines for authors writing manuscripts, peer reviewers and scientific journal editors. She obtained her PhD in Psychology (University of Groningen, The Netherlands) and has an MSc in Biology (University of Liverpool, England) and BSc in Psychology and Biology (McMaster University, Canada). To date, her research has focused on how endocrine changes across the female lifespan contribute to wellbeing. She has used a range of methods to address this topic, but has specific training and experience working in clinical trials. Prior to her current post Kelly worked as a Lecturer at The University of Stirling (Scotland) and held a Fyssen Research Fellowship (France).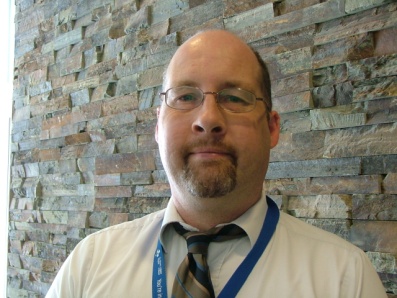 Raymond Daniel
613-737-8899 x73924
Raymond Daniel has been an Assistant Information Specialist with the Knowledge Synthesis Group (UO-EPC) since 2004. He supplies support in database management and document procurement for knowledge synthesis projects. Raymond holds a Bachelor of Arts Degree in English Literature from Carleton University as well as a Library and Information Technician Diploma from Algonquin College. As well as providing database and document retrieval services, Raymond's past work also includes assisting with Evidence-Based Librarianship investigations regarding database search sources, and updating of systematic reviews.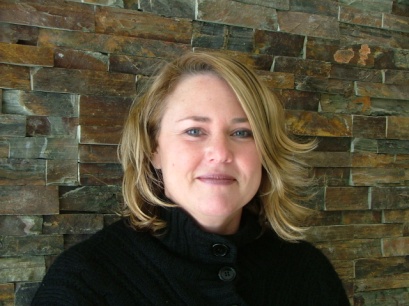 Chantelle Garritty
613-737-8899 x73931
Chantelle Garritty is Senior Research Program Manager for the Knowledge Synthesis (KS) Group (UO-EPC), based at the Ottawa Hospital Research Institute. Chantelle completed her Masters of Science in Public Health from the Dalla Lana School of Public Health, University of Toronto in the social science and medicine stream. She holds a Bachelor of Arts (Honours) in Psychology from Carleton University and a Graduate Diploma in Child Neuropsychological Assessment & Counseling from the Institute of Child Study, Ontario Institute for Studies in Education, University of Toronto. Since joining the Knowledge Synthesis Group in 2003 (formerly the Chalmers Research Group), she has been responsible for the overall operational management of the team. In addition, she has led various knowledge synthesis projects and has participated in several systematic reviews and related methodology initiatives. Previous international research endeavours include having worked as a research coordinator for the Cochrane Collaboration Back Review Group, Institute for Work & Health in Toronto and the WHO Collaborating Centre Task Force on Mild Traumatic Brain Injury (University of Saskatchewan/Karolinksa Institute, Sweden). Present research interests include updating systematic reviews; evidence mapping and rapid review methodologies; and use of online collaborative tools in knowledge synthesis.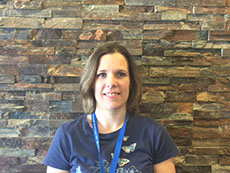 Candyce Hamel
613-737-8899 x 73586

Candyce Hamel is a Clinical Research Associate with the KS group. Her research interests include health and nutrition, systematic reviews, and childhood malnutrition. She received her Master of Science in e-Business technologies from the University of Ottawa and her Bachelor of Commerce in Decision Science and Management Information Systems from Concordia University, in Montreal. In her current position she is mostly involved in conducting systematic reviews and is currently learning how to do systematic reviews of diagnostic accuracy.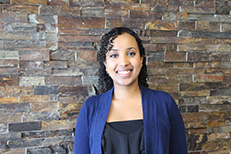 Mona Hersi
613-737-8899 x 73921

Mona Hersi obtained a Master's of Science (MSc) degree in Epidemiology from the University of Ottawa. As a researcher at the McLaughlin Centre for Population Health Risk Assessment, Mona had the opportunity to lead a series of reviews aimed at identifying etiological and prognostic factors associated with Alzheimer's disease. These knowledge synthesis activities were completed as a component of the National Population Health Study of Neurological Conditions. During her time with the Knowledge Synthesis Group, Mona has been involved in rapid review projects as well as systematic reviews for the Drug Safety and Effectiveness Network.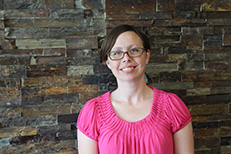 Tina Hutchinson
613-737-8899 x 73920

Tina Hutchinson is a Research Administrative Assistant. In addition to providing a wide breadth of office administrator services for Drs. Moher and Hutton she also supports the rest of the Knowledge Synthesis Group. She provides strategic direction for operational functions; oversees finances and coordinates meetings and workshops. Tina has her Bachelor of Arts degree in Mass Communications from Carleton University. She has over 13 years experience in retail pharmacy and retail management. Tina has been an administrative professional for over 8 years and has worked at The Children's Hospital of Eastern Ontario and The Ottawa Hospital Rehabilitation Centre.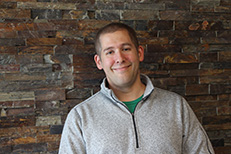 Brian Hutton
613-737-8899 x73827

Brian Hutton completed his PhD in Epidemiology at McGill University in 2011 after earning his MSc in Statistics at Carleton University in 2003. He served as a professor for graduate courses in systematic reviews and health technology assessment in the University of Ottawa's Faculty of Epidemiology and Community Medicine in 2010 and 2011, where he is an assistant professor. Brian is currently an associate scientist with the Knowledge Synthesis Group, and currently focuses his research time in the areas of systematic reviews, meta-analysis and network meta-analysis. He received a New Investigator Award in 2013 from the Canadian Institutes of Health Research and the Drug Safety and Effectiveness Network Program, and is currently leading the initiative to develop an extension of the PRISMA statement for network meta-analysis. Brian worked as a researcher and advisor with the Canadian Agency for Drugs and Technologies in Health from 2008-2011, and prior to that spent 2003-2008 working as a biostatistician and methodologist with the Ottawa Hospital Research Institute's Methods Center and Transfusion Research Group.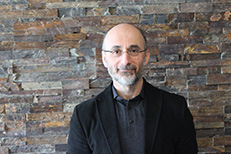 David Moher (PhD)
613-737-8899 x79424
Dr. Moher is a Senior Scientist at the Ottawa Hospital Research Institute. He is also an Associate Professor, Department of Epidemiology and Community Medicine, University of Ottawa, where he also holds a University Research Chair. Dr. Moher directs the Knowledge Synthesis Group at the Ottawa Hospital Research Institute and has received more than $100 million dollars in peer reviewed funding and has published more than 400 peer-reviewed articles. Dr. Moher is also a journal editor. His H-index (88, Google Scholar) indicates that his research is cited and been used to inform policy. Recently he was recognized, twice, as one of the most highly influential biomedical researchers: Thomson Reuters (The World's Most Influential Scientific Minds); and Boyack and colleagues (A list of highly influential biomedical researchers, 1996-2011. EJCI 2013;43:1339-1365). Dr. Moher is a member of the Advisory Board for the International Congress on Peer Review and Biomedical Publication as well as a member of editorial boards of several medical journals and other editorial functions, such as membership on PLoS One's Human Research Advisory Board.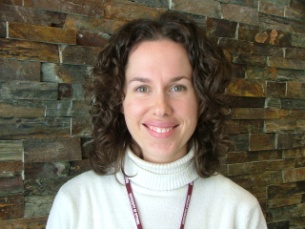 Misty Pratt
613-737-8899 x73581
Misty Pratt graduated with a Master in Environmental Studies (MES) from York University. Her area of research was environmental education, and she completed her thesis in 2006. Prior to her current position with the Knowledge Synthesis Group, Misty worked as a research assistant for Dr. Dawn Stacey, in the field of patient decision aids. She has assisted on a number of research studies and grant applications, and was recently named co-author on a pilot study of shared decision making training for oncology residents.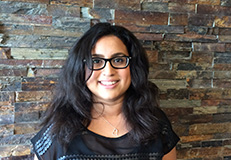 Kusala Pussegoda

Kusala completed her MSc in Medical Genetics at the University of British Columbia in 2012. She previously worked with the Canadian Cochrane Centre to develop continuing medical education resources for clinicians. Kusala is currently a Research Assistant/Coordinator with the KS group. Since joining the KS group in 2012, she has been involved with the Cochrane Bias Methods Group and has assisted on several systematic reviews.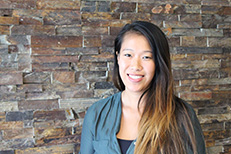 Pauline Quach 613-737-8899 x 70020

Pauline Quach joined the Knowledge Synthesis Group as a Clinical Research Associate in 2014. She received both from The University of Ottawa, her Honours Bachelor of Health Science (HBSc.) and Master of Science (MSc) in Epidemiology. She joins the team having had completed several systematic reviews in her past course work and for her thesis. Pauline has interests in the methodological aspects and conduct of systematic reviews as well as the topic of reporting guidelines.

Larissa Shamseer (Phd Candidate)
613-737-8899 x73930

Larissa is a Senior Research Associate and has worked with the Knowledge Synthesis group since 2010. Larissa completed an MSc in Clinical Epidemiology at the University of Alberta and is currently carrying out a PhD at the University of Ottawa under the guidance of Dr. Moher and Dr. Jeremy Grimshaw. Larissa has been involved in the development of several reporting guidelines, most recently, the Preferred Reporting Items for Systematic review and Meta-Analysis Protocols (PRISMA-P). She has also been involved in the evaluation and implementation of reporting guidelines, such as CONSORT and PRISMA. Larissa's PhD research will make use of implementation science/theory to understand and potentially change the behaviours of those involved in the systematic review enterprise to achieve better reporting of protocols and systematic reviews overall. In her role as a Senior Research Associate, Larissa has also been involved in research pertaining to Journalology, such as issues around peer review, open access, and core competencies for those involved the editorial process. Larissa is an Associate Editor for BioMed Central's Systematic Reviews.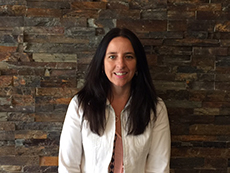 Bev Shea
613-737-8899 x 73853
bshea@ohri.ca
Bev Shea has been involved in the production of more than 40 systematic Reviews. And more recently, has contributed to the creation of new knowledge in the field of quality assessment and qualitative data analysis. This includes the development of an original quality assessment instrument for assessing systematic reviews known as "AMSTAR". She is an editor for the Cochrane Musculoskeletal Review Group, and co-convenor for the Cochrane non-randomized methods working group. She is a Clinical Scientist at the Bruyère Research Institute, Senior Methodologist at the Ottawa Health Research Institute, and Adjunct Professor at the Department of Epidemiology and Community Medicine at the University of Ottawa.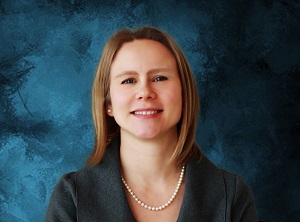 Adrienne Stevens

Adrienne Stevens is a Clinical Research Manager with the Knowledge Synthesis Group and Associate Editor for Systematic Reviews. She has accumulated 15 years of experience in health research according to evidence-based principles. After obtaining a MSc in Biology at McMaster University in 2000, she worked in the Department of Clinical Epidemiology and Biostatistics at McMaster University, first as a researcher for evidence-based journals such as ACP Journal Club and then as a methodologist for Cancer Care Ontario's Program in Evidence-based Care, co-authoring several systematic review-based clinical practice guidelines. In 2006, she transitioned to Ottawa and worked with the Cochrane EPOC Review Group before overseeing the Cochrane Canada education and training program until 2011. Since being with the KS Group, Adrienne oversees and conducts systematic, rapid, and scoping reviews; conducts methods research; and is the main liaison for the Ottawa HQO-EPC site. She is interested in systematic and rapid review methodology research and continues as a trainer for Cochrane Canada. She works remotely from Waterloo, Ontario.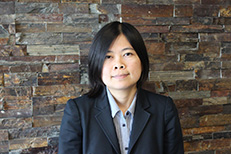 Kednapa Thavorn
613-737-8899 x 72330

Kednapa Thavorn is a scientist and a health economist with the Ottawa Methods Centre and is also a senior methodologist with the Knowledge Synthesis Group. She earned bachelor's and master's degrees in Pharmacy from Thailand and completed Ph.D. in Health Services Research from the Institute of Health Policy, Management and Evaluation (IHPME), University of Toronto. She completed two post-doctoral fellowship programs, including Applied Pharmacoeconomics from the Li KaShing Knowledge Institute, St. Michael's Hospital and Health Services Research from IHPME, University of Toronto. Her research focuses on topics surrounding health economics, pharmacoepidemiology, systematic reviews and meta-analysis.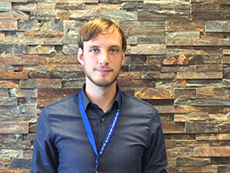 Sasha van Katwyk
Sasha van Katwyk is a Junior Health Economist with the Knowledge Synthesis Group. He earned a master's in public policy, specializing in risk and vulnerability assessment, from Maastricht University, and a bachelor's in economics at Mount Allison University. He completed a one-year fellowship at the Economic Policy Research Institute where he specialized in social protection's affect on social determinants of health.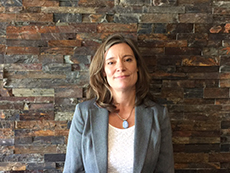 Dianna Wolfe 613-737-8899 x 73849

Dianna Wolfe is a licenced Veterinarian, with a PhD in Epidemiology, and has recently joined the Knowledge Synthesis Group as a Research Associate. Dianna worked in private veterinary practice for 12 years before returning to the University of Guelph to obtain an MSc and PhD in Epidemiology. Her research focus has been broad, from infectious disease epidemiology in cattle in Ireland to knowledge translation in the food safety system in Canada. She has experience in both quantitative and qualitative research methods. Since 2012, Dianna has worked extensively with colleagues at the University of Guelph, Iowa State University, and York University (UK), conducting scoping reviews and systematic reviews on topics related to food safety and animal health and welfare for the European Food Safety Authority.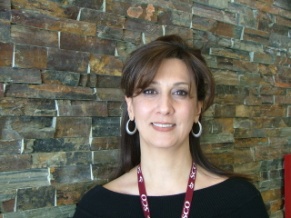 Fatemeh Yazdi
613-737-8899 x73927
Fatemeh Yazdi is a Senior Research Associate with the Knowledge Synthesis Group since 2004.
She has led several EPC reports including CAM Back Pain II, Management of Febrile Infants and Dietary Supplements in Adults taking CV drugs.
Ms. Yazdi obtained a Bachelor of Science Degree (Physiotherapy) from the School of Rehabilitation at Tehran University and a Masters (MSc) in Anatomy/Human Kinetics from the University of Ottawa. Fatemeh has extensive experience in gait and motion analysis, and in gait rehabilitation of spinal cord and stroke victims.