Newsroom
News Release
Local researcher plays key role in Lancet series that scrutinizes Canada's leadership on health at home and abroad
February 26, 2018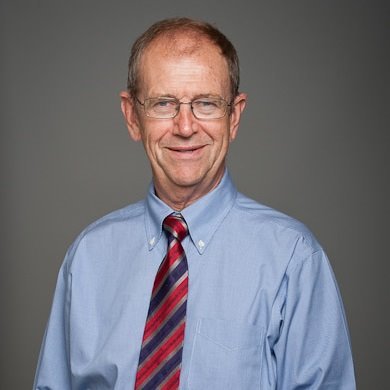 While Canada's health care legacy boasts a publicly-funded universal system and a strong influence on global health, disparities between its indigenous and non-indigenous populations still exist and the country's contributions to overseas aid is at historic lows, says a new report released today by the Lancet, a prominent peer-reviewed general medical journal.

The Lancet's first-ever Series on Canada, includes two papers:





These papers examine the country's health care system and global health role as well as debate its leadership both at home and abroad. Both publications were authored by leading scholars from across Canada, and are being published at the start of the country's 2018 Presidency of the G7.
Dr. Peter Tugwell, professor of Medicine, and Epidemiology & Public Health at the University of Ottawa, senior scientist at the Ottawa Hospital, Co-Chair of the World Health Organisation Collaborative Centre at Bruyere Hospital Research Institute and Co-Chair of the Campbell and Cochrane Collaborations Equity Group, helped lead and is an author of the second paper, which examines Canada's past and present role in global health.
"One aspect that is made clear in this series is Canada's long standing involvement in global health affairs and our exceptional human capital exports into senior health positions internationally. That trend continues – with the next generation of Canadian health scholars committed to reducing global health-related inequities," says Tugwell.
"Unfortunately they have no clear career path in this country. One action I would like to see come out of this landmark
Lancet
Series on Canada
is an expansion of training capacity here in Canada along with supporting career paths and two-way exchanges in partnership with appropriate developing country's institutions."
The Ottawa Hospital: Inspired by research. Driven by compassion
The Ottawa Hospital is one of Canada's largest learning and research hospitals with over 1,100 beds, approximately 12,000 staff and an annual budget of over $1.2 billion. Our focus on research and learning helps us develop new and innovative ways to treat patients and improve care. As a multi-campus hospital, affiliated with the University of Ottawa, we deliver specialized care to the Eastern Ontario region, but our techniques and research discoveries are adopted around the world. We engage the community at all levels to support our vision for better patient care. See www.ohri.ca for more information about research at The Ottawa Hospital.
University of Ottawa: —A crossroads of cultures and ideas
The University of Ottawa is home to over 50,000 students, faculty and staff, who live, work and study in both French and English. Our campus is a crossroads of cultures and ideas, where bold minds come together to inspire game-changing ideas. We are one of Canada's top 10 research universities—our professors and researchers explore new approaches to today's challenges. One of a handful of Canadian universities ranked among the top 200 in the world, we attract exceptional thinkers and welcome diverse perspectives from across the globe. www.uottawa.ca
Media Inquiries:
Karyne Vienneau
Media Relations Officer
Cell: 613-762-2908
karyne.vienneau@uottawa.ca