Newsroom
Dr. Dean Fergusson chosen as President-Elect of international clinical trial society
June 20, 2018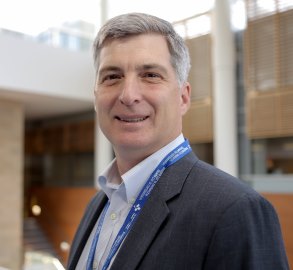 Dr. Dean Fergusson was elected President-Elect of the Society for Clinical Trials. This organization works internationally to advance human health by advocating for the use of clinical trials, leading the development and dissemination of optimal methods and practices, and educating and developing clinical trial professionals. Its membership includes behavioral scientists, bioethicists, biostatisticians, clinical coordinators, computer scientists, data managers, epidemiologists, nurses, pharmacologists and physicians. "With the promise of innovative therapies coupled with innovative clinical trial designs, we have a tremendous opportunity to advance the science and practice of trials through mutual collaboration and learning," said Dr. Fergusson. He will serve as President-Elect for one year before becoming President of the society. See details in the Society's newsletter.


The Ottawa Hospital: Inspired by research. Driven by compassion
The Ottawa Hospital is one of Canada's largest learning and research hospitals with over 1,100 beds, approximately 12,000 staff and an annual budget of over $1.2 billion. Our focus on research and learning helps us develop new and innovative ways to treat patients and improve care. As a multi-campus hospital, affiliated with the University of Ottawa, we deliver specialized care to the Eastern Ontario region, but our techniques and research discoveries are adopted around the world. We engage the community at all levels to support our vision for better patient care. See www.ohri.ca for more information about research at The Ottawa Hospital.
University of Ottawa: —A crossroads of cultures and ideas
The University of Ottawa is home to over 50,000 students, faculty and staff, who live, work and study in both French and English. Our campus is a crossroads of cultures and ideas, where bold minds come together to inspire game-changing ideas. We are one of Canada's top 10 research universities—our professors and researchers explore new approaches to today's challenges. One of a handful of Canadian universities ranked among the top 200 in the world, we attract exceptional thinkers and welcome diverse perspectives from across the globe. www.uottawa.ca
Media Contact
Amelia Buchanan
Senior Communication Specialist
Ottawa Hospital Research Institute
Office: 613-798-5555 x 73687
Cell: 613-297-8315
ambuchanan@ohri.ca