Newsroom
News Story
Dr. Benjamin Tsang receives OCRI Research Award
April 7, 2011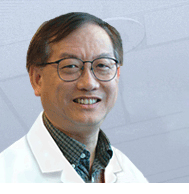 Dr. Benjamin Tsang has received the OCRI Research Award in recognition of his outstanding research in the area of diagnosis and treatment of female infertility, ovarian cancer and pregnancy complications. The annual OCRI awards are meant to honour Ottawa's best and brightest researchers, companies, executives and students for their innovative work and contributions to the city's knowledge-based sector.

Dr. Tsang is a Senior Scientist at the Ottawa Hospital Research Institute and a Professor in the University of Ottawa's Department of Obstetrics and Gynaecology and Department of Cellular and Molecular Medicine.

See the Research Award video on OCRI's website, or see Dr. Tsang's OHRI web profile for details.