Newsroom
News Release
Top researchers gather in Ottawa to advance the development of stem cell therapies for cardiovascular disease
February 13, 2012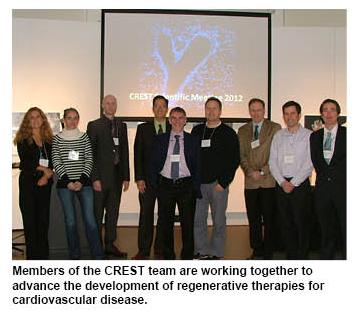 Approximately 45 leading stem cell researchers from Ottawa and Toronto gathered at the Canadian Museum of Nature today to present and discuss their latest work in developing stem cell therapies for cardiovascular disease.

The meeting is part of the Cardiovascular Repair using Enhanced Stem Cell Therapy (CREST) project, which was awarded $4.3M in 2010 through the Ontario Ministry of Economic Development and Innovationís Ontario Research Fund. This project is led by Dr. Duncan Stewart, CEO and Scientific Director of the Ottawa Hospital Research Institute (OHRI), Vice-President of Research at The Ottawa Hospital and Professor of Medicine at the University of Ottawa. Other partner institutions include the University of Ottawa Heart Institute, St. Michaelís Hospital, the University Health Network and the University of Ottawa, as well as a number of private sector partners.

The ultimate goal of CREST is to advance the development of new stem cell therapies to repair and regenerate the heart and blood vessels, and thus alleviate the enormous burden of cardiovascular disease in North America, which currently affects more than 71 million adults. CREST researchers are focusing on heart attack, pulmonary hypertension and acute lung injury, but their research also has implications for diseases such as stroke, kidney disease, diabetes and macular degeneration. Some therapies developed by CREST members are already being tested in human clinical trials, and several others are expected to reach the clinical trial stage within the next few years.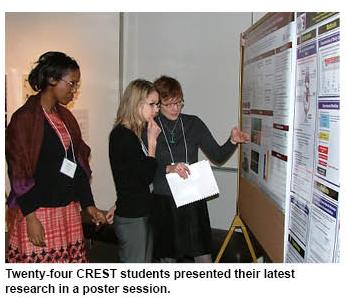 Todayís event includes 12 scientific lectures focusing on areas such as stem cell biology, tissue engineering, biomaterials, clinical trials, imaging, systems biology and genetic engineering. In addition, 24 trainees and research staff presented their latest research during a poster session.

For more information, please consult the following web profiles:

CREST Investigators:

CREST Scientific Advisory Board Members
CREST Collaborators
Note: Patients interested in participating in clinical trials should discuss this with their personal health care provider. See
www.clinicaltrials.gov
for a searchable database of clinical trials. See
www.closerlookatstemcells.org
for a list of questions to ask when considering experimental stem cell therapies.