Newsroom
News Story
Dr. Seymour Brownstein is a pioneer vision scientist and winner of the 2006 Dr. J. David Grimes Research Career Achievement Award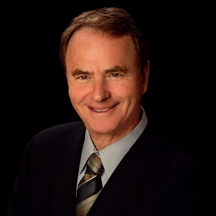 Dr. Seymour Brownstein is an ocular pathologist par excellence. When asked to elaborate on his most important research achievement, Dr. Brownstein's immediate response is "conjunctival melanoma, its management and the improved recognition of diagnostic and prognostic features". He began this work in the late 1970's as a young faculty member in Ophthalmology and Pathology at McGill University, and continued the work after he moved to the newly created University of Ottawa Eye Institute at The Ottawa Hospital in 1992. Dr. Brownstein was the first to demonstrate the use of cryotherapy for the management of the "precancerous" phase of this condition, thereby preventing the development of this potentially lethal form of cancer and alleviating the need for blinding and disfiguring surgery. Dr. Brownstein's continued studies on the detailed pathology of these cancerous lesions have led to earlier and more definitive diagnoses of these tumours with a significant improvement in prognosis for those affected.

Dr. Brownstein has devoted his entire career to both academia and patient care and the study of melanoma represents only a small fraction of his many significant contributions. His research activities centre on his ophthalmic pathology laboratory where he analyses eye tissues from a wide spectrum of eye diseases. His unique contribution lies in his obsession with developing knowledge through detailed investigation of eye pathology leading to nearly 200 scientific publications and 600 presentations at academic meetings throughout the world. He is a true international ambassador for the Eye Institute, the Hospital, the University and the Ottawa Hospital Research Institute.

Dr. Brownstein is currently the Les Amis Chair in vision research, University of Ottawa Professor of Ophthalmology and Laboratory Medicine (Pathology), and a scientist in the OHRI. He has received many international awards and invited lectureships, and has given numerous invited presentations at international meetings. He was the founding editor of the Journal of the American Association of Ophthalmic Pathologists, and chaired the first combined meeting of the American Ophthalmic Pathology Societies of which he was elected President in 2003.

Dr. Brownstein loves teaching and sharing his academic experiences. He has trained over 35 fellows, the majority of whom have received academic awards for their research presentations. He thrives on interactive audience participation especially with large groups of residents. He prides himself on being the only guest invited for over 20 consecutive years to the Greater New York City Lecture Series, teaching residents from all five New York based medical schools, and on serving as a visiting professor at Hadassah University in Jerusalem, where he lectures simultaneously to both Israeli and Palestinian physicians.