Newsroom
Dr. Angel Arnaout inducted into the Order of Ottawa
November 26, 2014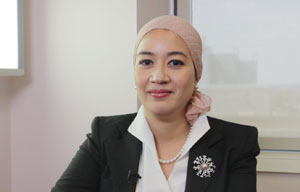 Dr. Angel Arnaout received the Order of Ottawa last week at City Hall. In a media release announcing the inductees, Mayor Jim Watson said, "Inductees into the Order of Ottawa are remarkable residents who are being honoured for their service to our city through a variety of professional and civic-oriented endeavours." Dr. Arnaout was recognized as "one of Canada's leading breast surgical oncologists. With knowledge, skill, dedication and compassion, she continues to improve the care of cancer patients while reducing the need for chemotherapy in breast cancer patients." Greg Kane, a member of The Ottawa Hospital Foundation's Board, was also among those honoured. In 2012, Dr. John Bell was an inaugural inductee.


Ottawa Hospital Research Institute
The Ottawa Hospital Research Institute is the research arm of The Ottawa Hospital and is an affiliated institute of the University of Ottawa, closely associated with its faculties of Medicine and Health Sciences. The Ottawa Hospital Research Institute includes more than 1,700 scientists, clinical investigators, graduate students, postdoctoral fellows and staff conducting research to improve the understanding, prevention, diagnosis and treatment of human disease. Research at Ottawa Hospital Research Institute is supported by The Ottawa Hospital Foundation.
For further information, please contact
Paddy Moore
Communications and Public Relations
Ottawa Hospital Research Institute
Office: 613-737-8899 x73687
Cell: 613-323-5680
padmoore@ohri.ca