Newsroom
CIHR grant helping to unravel the epigenetic mysteries of muscle regeneration
December 17, 2014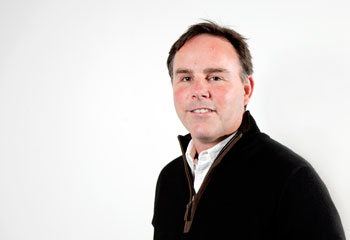 Dr. Jeff Dilworth was awarded $834,000 in the last operating grant competition from the Canadian Institutes of Health Research (CIHR) for his research on muscle regeneration. Dr. Dilworth and his team are studying how two key proteins function in muscle stem cells to unlock the "epigenetic" code of muscle genes, allowing these genes to be turned on for the repair of damaged muscle tissue. As the locking and unlocking of these epigenetic codes can be blocked with specific drugs, his team is also evaluating the potential of developing an epigenetic drug-based therapy to improve muscle regeneration for muscular dystrophy. Further details are available in CIHR's Funded Research Database.


Ottawa Hospital Research Institute
The
Ottawa Hospital Research Institute
is the research arm of
The Ottawa Hospital
and is an affiliated institute of the
University of Ottawa
, closely associated with its faculties of Medicine and Health Sciences. The Ottawa Hospital Research Institute includes more than 1,700 scientists, clinical investigators, graduate students, postdoctoral fellows and staff conducting research to improve the understanding, prevention, diagnosis and treatment of human disease. Support our research. Give to the
Tender Loving Research
campaign.
For further information, please contact
Paddy Moore
Communications and Public Relations
Ottawa Hospital Research Institute
Office: 613-737-8899 x73687
Cell: 613-323-5680
padmoore@ohri.ca