Newsroom
Research could lead to better diagnosis of recurrent blood clots
March 4, 2015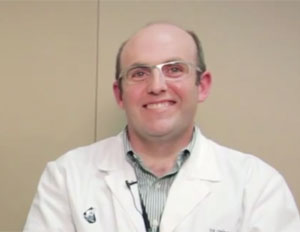 Dr. Grégoire Le Gal has been awarded a $235,000 grant from the Heart and Stroke Foundation for research that could enhance the diagnosis of blood clots in the veins of the legs and lungs.

This condition, called venous thromboembolism or VTE, affects more than 50,000 Canadians each year. Accurate diagnosis is crucial because untreated blood clots pose a major risk of death, but unnecessary treatment (with blood thinners) poses a significant risk of bleeding. Clinical decision rules developed by Dr. Phil Wells have greatly enhanced the diagnosis of these blood clots around the world, however there are still challenges in diagnosing new clots in patients who have suffered previous clots. Dr. Le Gal will lead a multi-centre prospective cohort study to determine how best to improve diagnosis specifically for these patients.

Co-investigators: Phil Wells, Marc Rodger, Tim Ramsay, Michael Kovacs, Susan Kahn, David Anderson, Melanie Tan, Menno Huisman.


Ottawa Hospital Research Institute
The
Ottawa Hospital Research Institute
is the research arm of
The Ottawa Hospital
and is an affiliated institute of the
University of Ottawa
, closely associated with its faculties of Medicine and Health Sciences. The Ottawa Hospital Research Institute includes more than 1,700 scientists, clinical investigators, graduate students, postdoctoral fellows and staff conducting research to improve the understanding, prevention, diagnosis and treatment of human disease. Support our research. Give to the
Tender Loving Research
campaign.
For further information, please contact
Paddy Moore
Communications and Public Relations
Ottawa Hospital Research Institute
Office: 613-737-8899 x73687
Cell: 613-323-5680
padmoore@ohri.ca