Newsroom
New treatments cure hepatitis C in patients co-infected with HIV
July 29, 2015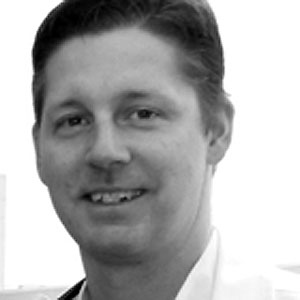 Around the world, between 4 and 5 million people are infected with both HIV and the hepatitis C virus. These patients have high rates of liver disease. Until now, effective treatment for co-infected patients has been difficult since the interferon-based drugs traditionally used to treat hepatitis C have severe side effects and can interact with the antiretrovirals used to treat HIV. Dr. Curtis Cooper is the second author of a study published this week in the New England Journal of Medicine that finds a combination of ledipasvir and sofosbuvir can eliminate the hepatitis C virus in 96% of co-infected patients with only mild side effects. A total of 335 patients were enrolled in the three-month study undertaken at 60 sites in Canada, the United States, Puerto Rico, and New Zealand. "Several of our patients participated in the study and many more are now benefiting from this new therapy in our Viral Hepatitis Clinic," said Dr. Cooper.


About The Ottawa Hospital
The Ottawa Hospital is one of Canada's largest learning and research hospitals with over 1,100 beds, approximately 12,000 staff and an annual budget of over $1.2 billion. Our focus on research and learning helps us develop new and innovative ways to treat patients and improve care. As a multi-campus hospital, affiliated with the University of Ottawa, we deliver specialized care to the Eastern Ontario region, but our techniques and research discoveries are adopted around the world. We engage the community at all levels to support our vision for better patient care.
For further information, please contact
Lois Ross
Senior Communications Specialist
Ottawa Hospital Research Institute
Office: 613-737-8899 x73687
Cell: 613-297-8315
loross@ohri.ca