Newsroom
$670,000 grant supports research on two-pronged approach for degenerative retinal disease
February 24, 2016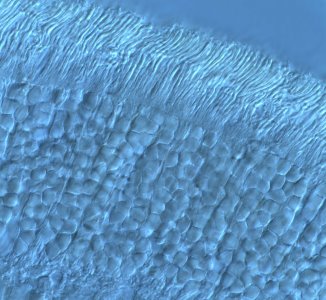 Dr. Catherine Tsilfidis has received a $670,000 grant from the Canadian Institutes of Health Research (CIHR) to test an experimental combination therapy for preventing the degeneration of the retina, the light-sensitive back of the eye where images are formed. The study focuses on Leberís Hereditary Optic Neuropathy (LHON), a rare genetic disorder that can cause sudden vision loss - making reading, driving and recognizing faces impossible. Because LHON vision loss is caused by both cell death in the retina and damage from oxidative stress, Dr. Tsilfidis and her team are testing therapies that can target both these mechanisms in animal models. Their combination treatment pairs gene therapy (using a gene called XIAP that prevents cell death) with a potent antioxidant used currently in ALS clinical trials. If the combined treatment works well, the team plans to test it for other retinal diseases. This CIHR grant is one of 22 recently awarded to researchers at the Ottawa Hospital Research Institute.


About The Ottawa Hospital
The Ottawa Hospital is one of Canadaís largest learning and research hospitals with over 1,100 beds, approximately 12,000 staff and an annual budget of over $1.2 billion. Our focus on research and learning helps us develop new and innovative ways to treat patients and improve care. As a multi-campus hospital, affiliated with the University of Ottawa, we deliver specialized care to the Eastern Ontario region, but our techniques and research discoveries are adopted around the world. We engage the community at all levels to support our vision for better patient care.
For further information, please contact
Jennifer Ganton
Director, Communications and Public Relations
Ottawa Hospital Research Institute
Office: 613-798-5555 x 73325
Cell: 613-614-5253
jganton@ohri.ca