Newsroom
Unnecessary imaging for early stage breast cancer costs Ontario at least $4.4M over five years
April 19, 2016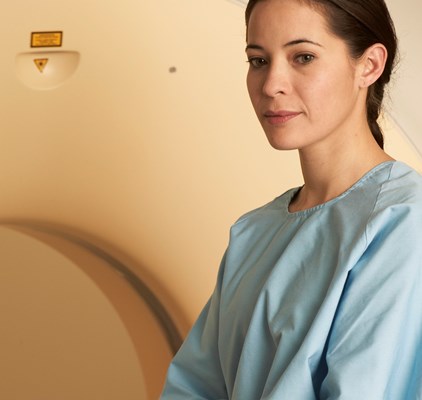 One of the greatest fears upon cancer diagnosis is that the cancer may have spread or metastasized throughout the body. The instinct among patients and physicians is often to look for more cancer using a multitude of scans. But for people with early stage breast cancer, the chance of finding a distant metastasis is incredibly small (0.2-1.2%), especially compared to the risks of all the extra testing, which include anxiety, radiation exposure and treatment delays. A new study led by Drs. Kednapa Thavorn and Mark Clemons shows that all this extra testing also has a big financial impact on Canada's health-care system: at least $4.4M over five years in Ontario alone. The analysis published in Current Oncology is an extension of previous research by this group in CMAJ. Dr. Angel Arnaout, who is also part of the team, is now working with Dr. Janet Squires to develop strategies to reduce this unnecessary imaging.

Authors: Thavorn K, Wang Z, Fergusson D, van Katwyk S, Arnaout A, Clemons M.


About The Ottawa Hospital
The Ottawa Hospital is one of Canada's largest learning and research hospitals with over 1,100 beds, approximately 12,000 staff and an annual budget of over $1.2 billion. Our focus on research and learning helps us develop new and innovative ways to treat patients and improve care. As a multi-campus hospital, affiliated with the University of Ottawa, we deliver specialized care to the Eastern Ontario region, but our techniques and research discoveries are adopted around the world. We engage the community at all levels to support our vision for better patient care.
About the University of Ottawa
The University of Ottawa is home to over 50,000 students, faculty and staff, who live, work and study in both French and English. Our campus is a crossroads of cultures and ideas, where bold minds come together to inspire game-changing ideas. We are one of Canada's top 10 research universities—our professors and researchers explore new approaches to today's challenges. One of a handful of Canadian universities ranked among the top 200 in the world, we attract exceptional thinkers and welcome diverse perspectives from across the globe. www.uottawa.ca
For further information, please contact
Jennifer Ganton
Director, Communications and Public Relations
Ottawa Hospital Research Institute
Office: 613-798-5555 x 73325
Cell: 613-614-5253
jganton@ohri.ca