Newsroom
Stem Cells 101 brings Ottawa researchers together to answer questions from the public
May 18, 2016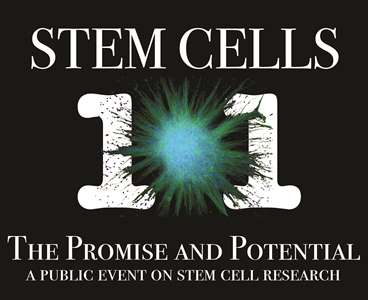 What is a stem cell? What kinds of treatments are using stem cells today? What is stem cell tourism? These are just a few of the questions tackled by Drs. Bill Stanford, Harold Atkins and Jeff Blackmer in a recent panel discussion at The Ottawa Hospital. More than 100 members of the public came out to the event, which was organized by Dr. Jing Wang and moderated by Dr. Catherine Tsilfidis on behalf of the Ontario Institute for Regenerative Medicine (OIRM). CBC Ottawa also attended and interviewed the researchers, noting that Ottawa is becoming a major hub for stem cell research – on par with California – thanks to a collaborative approach. The Stem Cell Foundation also wrote a blog about the event and wrote about Ottawa's strength in stem cell research in its recent newsletter (which also includes interviews with Drs. Bernard Thébaud and Lauralyn McIntyre). OIRM also organized similar events in Toronto, Hamilton and London.


The Ottawa Hospital: Inspired by research. Driven by compassion
The Ottawa Hospital is one of Canada's largest learning and research hospitals with over 1,100 beds, approximately 12,000 staff and an annual budget of over $1.2 billion. Our focus on research and learning helps us develop new and innovative ways to treat patients and improve care. As a multi-campus hospital, affiliated with the University of Ottawa, we deliver specialized care to the Eastern Ontario region, but our techniques and research discoveries are adopted around the world. We engage the community at all levels to support our vision for better patient care.
University of Ottawa
The University of Ottawa is home to over 50,000 students, faculty and staff, who live, work and study in both French and English. Our campus is a crossroads of cultures and ideas, where bold minds come together to inspire game-changing ideas. We are one of Canada's top 10 research universities—our professors and researchers explore new approaches to today's challenges. One of a handful of Canadian universities ranked among the top 200 in the world, we attract exceptional thinkers and welcome diverse perspectives from across the globe. www.uottawa.ca
For further information, please contact
Jennifer Ganton
Director, Communications and Public Relations
Ottawa Hospital Research Institute
Office: 613-798-5555 x 73325
Cell: 613-614-5253
jganton@ohri.ca