Newsroom
Dr. David Stewart honoured for pioneering personalized medicine for cancer
December 14, 2016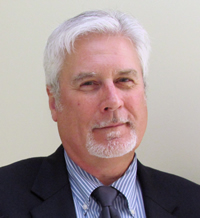 Drs. David Stewart and Razelle Kurzrock were recently awarded one of the Netherlands' top prizes for medical science – the Federa Award – for proposing "a radical change in strategy for anticancer research." In 2009, they published an influential commentary in the Journal of Clinical Oncology which suggested that pharmaceutical companies have become too focused on conducting very large clinical trials to find small, but statistically significant differences in survival. The resulting drugs may be good enough for regulatory approval, even though they only add weeks of life. They suggest that a better approach would be to conduct a greater number of smaller trials, with drugs that are targeted to certain genetic mutations in cancer cells. This paper played a key role in advancing the field of personalized medicine for cancer. In accepting the award, Dr. Stewart gave a presentation on seven key steps to make cancer research more clinically relevant.


The Ottawa Hospital: Inspired by research. Driven by compassion
The Ottawa Hospital is one of Canada's largest learning and research hospitals with over 1,100 beds, approximately 12,000 staff and an annual budget of over $1.2 billion. Our focus on research and learning helps us develop new and innovative ways to treat patients and improve care. As a multi-campus hospital, affiliated with the University of Ottawa, we deliver specialized care to the Eastern Ontario region, but our techniques and research discoveries are adopted around the world. We engage the community at all levels to support our vision for better patient care. See www.ohri.ca for more information about research at The Ottawa Hospital.
University of Ottawa: —A crossroads of cultures and ideas
The University of Ottawa is home to over 50,000 students, faculty and staff, who live, work and study in both French and English. Our campus is a crossroads of cultures and ideas, where bold minds come together to inspire game-changing ideas. We are one of Canada's top 10 research universities—our professors and researchers explore new approaches to today's challenges. One of a handful of Canadian universities ranked among the top 200 in the world, we attract exceptional thinkers and welcome diverse perspectives from across the globe. www.uottawa.ca
For further information, please contact
Jennifer Ganton
Director, Communications and Public Relations
Ottawa Hospital Research Institute
Office: 613-798-5555 x 73325
Cell: 613-614-5253
jganton@ohri.ca