Newsroom
Research reveals why our cells make more cholesterol and fat after a big meal
September 12, 2017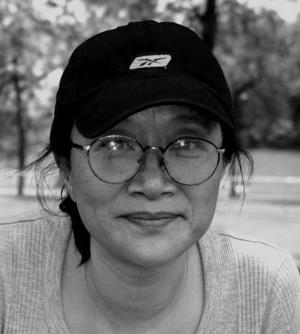 While cholesterol and fat are well known dietary risk factors, they are actually produced by every cell in the body and are essential for growth and metabolism. New research led by Dr. Xiaohui Zha reveals how two proteins called mTORC1 and SREBP-2 control this process together. SREBP-2 senses fat and cholesterol in the cell and turns on their production when they are low. mTORC1, on the other hand, boosts their production when it senses that the cell has a lot of energy, like after a big meal. Dr. Zha discovered that mTORC1 does this by hiding fat and cholesterol from the SREBP-2 sensor, thereby "tricking" the cell into making cholesterol and fat unnecessarily. This study, published in PNAS, could lead to new treatments for people with obesity and diabetes, for example by targeting an overactive mTORC1 to prevent excess production of fat and cholesterol.

Authors: Walaa Eid, Kristin Dauner, Kevin C. Courtney, AnneMarie Gagnon, Robin J. Parks, Alexander Sorisky, and Xiaohui Zha

Funders: This study was supported by the Canadian Institutes of Health Research. Research at The Ottawa Hospital is also supported by generous donations from the community.


The Ottawa Hospital: Inspired by research. Driven by compassion
The Ottawa Hospital is one of Canada's largest learning and research hospitals with over 1,100 beds, approximately 12,000 staff and an annual budget of over $1.2 billion. Our focus on research and learning helps us develop new and innovative ways to treat patients and improve care. As a multi-campus hospital, affiliated with the University of Ottawa, we deliver specialized care to the Eastern Ontario region, but our techniques and research discoveries are adopted around the world. We engage the community at all levels to support our vision for better patient care. See www.ohri.ca for more information about research at The Ottawa Hospital.
University of Ottawa: —A crossroads of cultures and ideas
The University of Ottawa is home to over 50,000 students, faculty and staff, who live, work and study in both French and English. Our campus is a crossroads of cultures and ideas, where bold minds come together to inspire game-changing ideas. We are one of Canada's top 10 research universities—our professors and researchers explore new approaches to today's challenges. One of a handful of Canadian universities ranked among the top 200 in the world, we attract exceptional thinkers and welcome diverse perspectives from across the globe. www.uottawa.ca
Media Contact
Jennifer Ganton
Director, Communications and Public Relations
Ottawa Hospital Research Institute
Office: 613-798-5555 x 73325
Cell: 613-614-5253
jganton@ohri.ca