Annual Reports
Board of Directors
Fact Sheet
Honours and Awards
Links
Senior Management Team
Scientific Publications
Vision and Priorities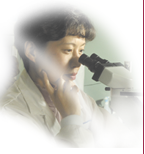 Vision and priorities

The Ottawa Hospital Research Institute has developed a new vision:
To give our patients and their loved ones new hope through research that makes tomorrow's health care possible today.
This vision expresses our commitment to research that is focused on patients and inspired by patients. We approach our work with compassion and dedication each day, knowing that every question we answer and every problem we solve could eventually impact many people, including our loved ones. As basic scientists, physicians, nurses, trainees and other researchers, we are committed to translating our results into benefits for patients and society and making tomorrow's health care possible today.

To support our new vision, we have developed two strategic research priorities:
Regenerative and Biological Therapeutics - This priority is designed to foster "bench to bedside" research - turning basic discoveries in cellular and molecular biology into new regenerative and biological therapeutics to improve health.



Practice-Changing Research - This priority is designed to put knowledge to work - performing high quality clinical research that can inform health decisions and ensuring that results are optimally applied to improve health.
We have also developed a cross-cutting strategic research theme:
Vascular Health - This theme is designed to foster an exciting area of research that focuses in the role of blood vessels in health and disease. This theme cuts across all of our existing programs, fits well with our partners and addresses a major challenge for the health and well-being of Canadians.