Annual Reports
Board of Directors
Fact Sheet
Honours and Awards
Links
Senior Management Team
Scientific Publications
Vision and Priorities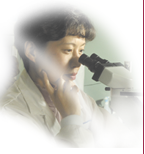 Senior Management Team - Robert Hanlon, COO

Robert Hanlon, a seasoned professional in health research management, has served as the Chief Operating Officer of the Ottawa Hospital Research Institute (OHRI), since it was founded on April 1, 2001. From 1988 to 2001 Robert held various management positions with the Loeb Health Research Institute (LHRI), at the Ottawa Civic Hospital, including Chief Administrative Officer from 1996 to 2001. He played a key role in the spin out of various technologies from the LHRI and OHRI. He is a recipient of the 2004 Ottawa Life Sciences Council Entrepreneurial Award.

Robert is past president of the Canadian Society of Research Administrators (2002-2004), and served as a member of the Board of Directors of the International Society of Research Administrators from 2002 to 2006. Robert has also served as a member of the Ottawa Life Sciences Council Board of Directors from 2005 to 2006 and as a member of the Ottawa Centre for Research and Innovation - Life Sciences Advisory Board from 2007 to 2008. He has been a member of The Ottawa Hospital Foundation Board Finance and Audit Committee since 2005.

In June 2009 Robert was appointed by Treasury Board as an external member of the Audit Committee for the Canadian Institutes of Health Research (CIHR), Canada's premier health research granting council.

Robert earned a Bachelor of Science with honours in Biology in 1983 and a Master of Health Administration in 1985 from the University of Ottawa, achieving the designation of Certified Health Executive (CHE) from the Canadian College of Health Service Executives in 1988.