Newsroom
Mathematical model could predict best way to prevent tuberculosis in Canada's north
December 30, 2014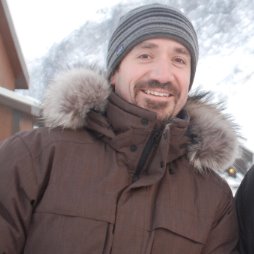 Dr. Gonzalo Alvarez is co-leading a research study that uses mathematical modelling to compare different approaches for preventing tuberculosis (TB) among aboriginal people in Canada's north. TB is a major public health threat in this region, with an incidence rate that is 60 times higher than the rest of the country. The mathematical model will compare the costs and benefits of a TB-specific prevention program (that focuses on enhanced diagnosis and treatment) with a more general prevention program (that focuses on reducing TB risk factors such as smoking, heavy alcohol use, diabetes and overcrowded housing). Dr. Kevin Schwartzman from the McGill University Health Centre is co-leading the project, which received $142,000 in the last operating grant competition from the Canadian Institutes of Health Research. Further details are available in CIHR's Funded Research Database.


Ottawa Hospital Research Institute
The
Ottawa Hospital Research Institute
is the research arm of
The Ottawa Hospital
and is an affiliated institute of the
University of Ottawa
, closely associated with its faculties of Medicine and Health Sciences. The Ottawa Hospital Research Institute includes more than 1,700 scientists, clinical investigators, graduate students, postdoctoral fellows and staff conducting research to improve the understanding, prevention, diagnosis and treatment of human disease. Support our research. Give to the
Tender Loving Research
campaign.
For further information, please contact
Paddy Moore
Communications and Public Relations
Ottawa Hospital Research Institute
Office: 613-737-8899 x73687
Cell: 613-323-5680
padmoore@ohri.ca