Take part in research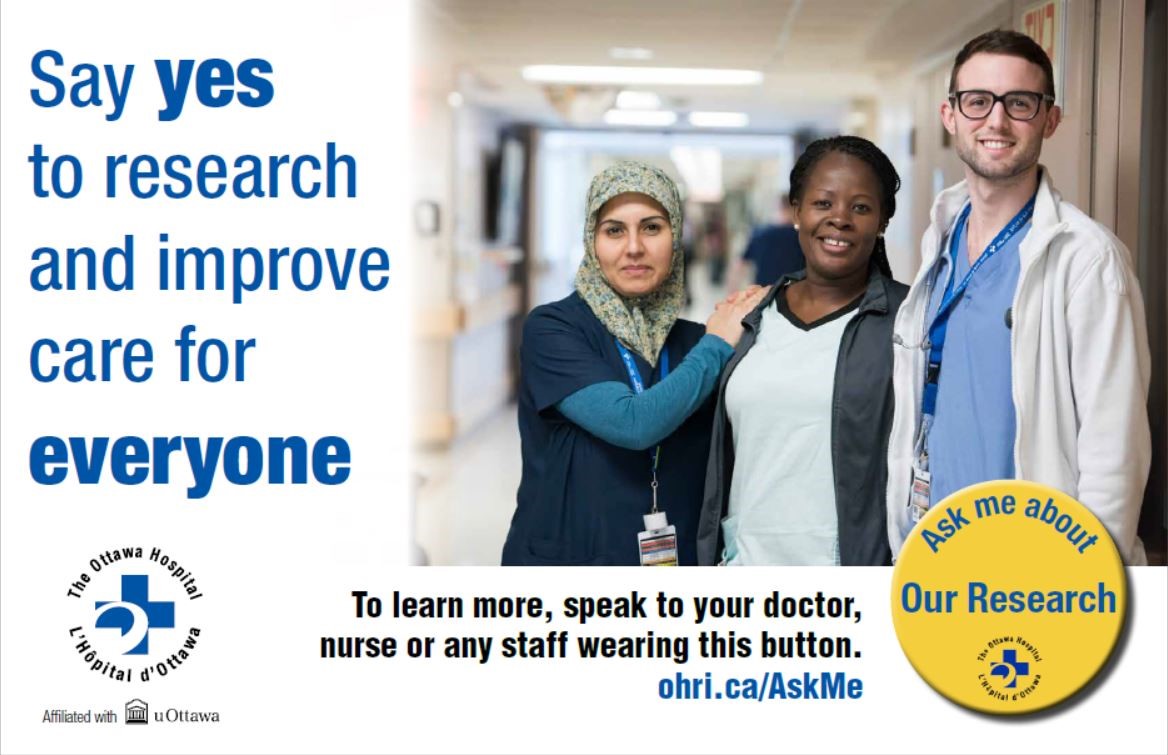 People who take part in research are shaping the future of health care. They are helping our researchers turn their results into better treatments, shorter wait times, and less pain for our patients.
Research that involves human volunteers is called clinical research. We do this kind of research to improve existing treatments, learn more about diseases and conditions, and improve how we deliver care.
Over 11,000 people take part in our research every year. We need people of all ages to get involved. This includes people who are healthy and those living with certain health concerns.
During your hospital visit, you will be asked if it's okay for our research team to contact you.
If you say "yes" it means you may be visited by one of our researchers during your hospital visit or called or e-mailed in the future about studies that might be open to you.
Taking part in clinical research may not help you personally. But it does build new knowledge that will help others.

---
What's involved?
Here are some ways you can help:
Take part in surveys or interviews.
Donate a blood sample.
Let researchers track the progress of your care or treatment.
Take part in studies of a new drug, device or treatment.
Give your input, as a patient or family member living with a certain health concern.
Give feedback during a study's planning stage.
Suggest new research topics.

---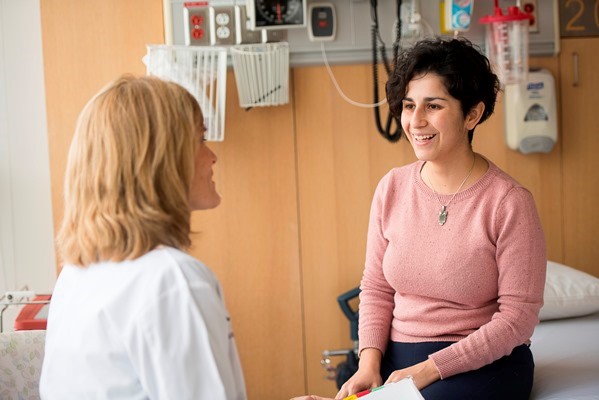 What are the main types of clinical research?
Surveys:
Our research team may ask you about your health, or about a certain disease or condition. They may also ask about your visit at the hospital.
For instance: Despite a low risk of breast cancer coming back, more women are choosing to have their healthy breast removed after they learn they have cancer in the other breast. Our research team is surveying some of these women to find out why.
Observational research:
Researchers may watch your health over time or track the progress of a current disease or condition.
For instance: With ethics approval, our research team looked at the health records of 4,030 fainting patients in emergency rooms across Canada. This study led to a tool that can help doctors decide if fainting is a sign of a bigger problem.
Clinical trials:
Research teams use clinical trials to compare treatments. Clinical trials also compare different ways of figuring out which diseases or conditions people have. Many clinical trials must be approved by Health Canada before they can start.
For instance: Jamie Dossett-Mercer took part in a clinical trial to find out whether CT scans were really needed to detect cancer in patients with unexplained blood clots. Watch his video to learn more.

---
I'd like to learn more about taking part in research. How do I get involved?
During your visit, a clerk will ask you if our research team can contact you. If you say "yes" it means that you may be visited by one of our researchers during your stay or emailed or called in the future about studies that might be open to you.
Sometimes your doctor or nurse will ask you if you want to be part of a certain research project.
If you would like to take part in a certain study, speak with your doctor, your nurse or a "research ambassador" – trained staff wearing yellow "Ask me about Our Research" buttons.
If you have questions about taking part in research, you can contact info@ohri.ca.

---
Other help: