Newsroom
Breast cancer study among "Top 50 Most-Cited"
June 3, 2015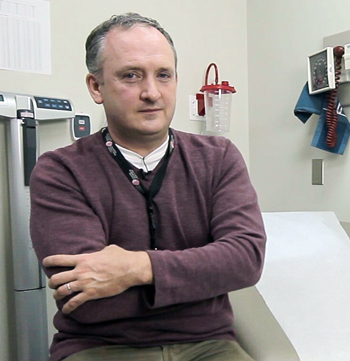 The Journal of Clinical Oncology has included a study led by Dr. Mark Clemons among its 50 most cited articles published in 2012. The article shows that the molecular characteristics of an individual's breast cancer can change as the cancer spreads to other organs, and re-checking these characteristics will often open up new treatment options or suggest strategies that are more likely to work for a given patient.


Ottawa Hospital Research Institute
The
Ottawa Hospital Research Institute
is the research arm of
The Ottawa Hospital
and is an affiliated institute of the
University of Ottawa
, closely associated with its faculties of Medicine and Health Sciences. The Ottawa Hospital Research Institute includes more than 1,700 scientists, clinical investigators, graduate students, postdoctoral fellows and staff conducting research to improve the understanding, prevention, diagnosis and treatment of human disease. Support our research. Give to the
Tender Loving Research
campaign.
For further information, please contact
Lois Ross
Senior Communications Specialist
Ottawa Hospital Research Institute
Office: 613-737-8899 x73687
Cell: 613-297-8315
loross@ohri.ca