Newsroom
Dr. Jeffrey Dilworth awarded $2.3 million for muscle regeneration research
October 6, 2015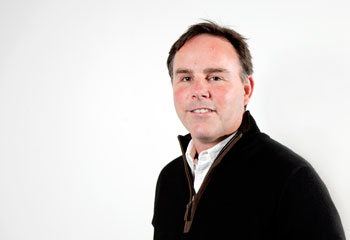 Thousands of stem cells within our muscle tissue must make a difficult decision every day: Should I divide to produce another stem cell? Should I start becoming a new muscle fibre? Or should I just stay in bed? Dr. Jeffrey Dilworth was recently awarded $2.3 million from the Canadian Institutes of Health Research (CIHR) to try to figure out how muscle stem cells make this decision. His research focuses on epigenetics: studying how factors in the muscle environment can change how DNA is packaged and used within muscle stem cells. High-throughput screening will be used to identify key epigenetic enzymes and drugs to control them, potentially leading to new therapies for diseases such as muscular dystrophy and muscle weakness associated with aging and cancer. Dr. Dilworth is one of seven scientists at The Ottawa Hospital recently awarded CIHR Foundation grants.

Collaborators: Kai Ge, Marjorie Brand, Evi Soutoglou, Davide Gabellini, Jean Mah, Cheryl Arrowsmith.



About The Ottawa Hospital
The Ottawa Hospital is one of Canada's largest learning and research hospitals with over 1,100 beds, approximately 12,000 staff and an annual budget of over $1.2 billion. Our focus on research and learning helps us develop new and innovative ways to treat patients and improve care. As a multi-campus hospital, affiliated with the University of Ottawa, we deliver specialized care to the Eastern Ontario region, but our techniques and research discoveries are adopted around the world. We engage the community at all levels to support our vision for better patient care.
For further information, please contact
Jennifer Ganton
Director, Communications and Public Relations,
Ottawa Hospital Research Institute
Office: 613-798-5555 x 73325
Cell:613-614-5253
jganton@ohri.ca