Newsroom
Dr. Ian Stiell leads the country in emergency medicine research, with $2.1M CIHR grant
November 12, 2015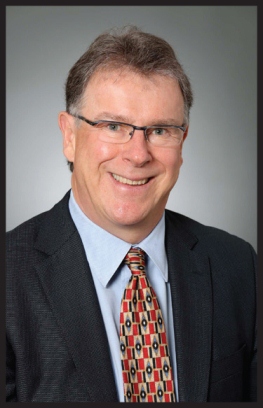 When Dr. Ian Stiell was trained in emergency medicine, he says he was "mostly taught to do what the doctors before us did," and "there was limited research available on which practices were actually most effective".

Dr. Stiell wanted to change this, so he embarked on a research career that has transformed emergency medicine not only in Canada, but around the world. He has led the development of widely-used clinical decision rules for ankle, knee, spine and head injuries, as well a risk scale to help determine which patients with chronic obstructive pulmonary disease (COPD) should be admitted to the hospital, and which can safely be sent home. Dr. Stiell and his colleagues are also conducting research to improve care for heart failure, cardiac arrest, stroke, traumatic injuries and other conditions.

Dr. Stiell was recently awarded a prestigious Foundation grant from the Canadian Institutes of Health Research (CIHR) to advance this research (one of seven Foundation grants awarded to researchers at The Ottawa Hospital / uOttawa). His $2.1 million grant was ranked first in the country out of more than 1,300 applications.

Dr. Stiell was recently interviewed for a feature story on the CIHR website.

Foundation grant collaborators: G. Wells, J. Grimshaw, K. Wilson, J. Brehaut, M. Taljaard, A. Forster, S. Aaron, J. Perry, D. Birnie, C. Vaillancourt, L. Mielniczuk, L. Calder, V. Thiruganasambandamoorthy.


About The Ottawa Hospital
The Ottawa Hospital is one of Canada's largest learning and research hospitals with over 1,100 beds, approximately 12,000 staff and an annual budget of over $1.2 billion. Our focus on research and learning helps us develop new and innovative ways to treat patients and improve care. As a multi-campus hospital, affiliated with the University of Ottawa, we deliver specialized care to the Eastern Ontario region, but our techniques and research discoveries are adopted around the world. We engage the community at all levels to support our vision for better patient care.
For further information, please contact
Jennifer Ganton
Director, Communications and Public Relations
Ottawa Hospital Research Institute
Office: 613-798-5555 x 73325
Cell: 613-614-5253
jganton@ohri.ca