Newsroom
$1M grant to help researchers unravel the secrets behind super-powered leukemia cells
February 3, 2016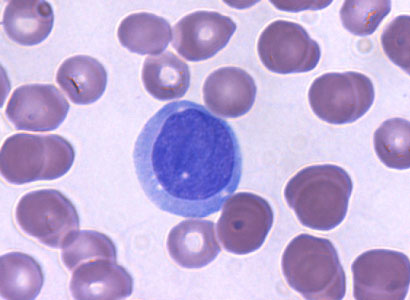 Drs. William Stanford, Caryn Ito, Theodore Perkins and Mitchell Sabloff were awarded $1M from the Canadian Institutes of Health Research (CIHR) to learn more about a protein thatís missing from 40 percent of Acute Myeloid Leukemia (AML) patients. When AML cancer cells donít have this protein (called PCL2), they are able to withstand the DNA-damaging effects of chemotherapy. This superpower allows them to continue to divide even with many DNA mutations, leading to a more aggressive cancer. The researchers want to see if they can use PCL2 as a biomarker to identify patients who will not respond to chemotherapy. These patients could then quickly seek other treatments for this deadly cancer, such as bone marrow transplantation or alternative therapies in clinical trials. The team will also investigate how the protein works in both healthy and AML cells, with the goal of identifying other approaches to kill the AML cells. This CIHR grant is one of 22 recently awarded to researchers at the Ottawa Hospital Research Institute.


About The Ottawa Hospital
The Ottawa Hospital is one of Canadaís largest learning and research hospitals with over 1,100 beds, approximately 12,000 staff and an annual budget of over $1.2 billion. Our focus on research and learning helps us develop new and innovative ways to treat patients and improve care. As a multi-campus hospital, affiliated with the University of Ottawa, we deliver specialized care to the Eastern Ontario region, but our techniques and research discoveries are adopted around the world. We engage the community at all levels to support our vision for better patient care.
For further information, please contact
Jennifer Ganton
Director, Communications and Public Relations
Ottawa Hospital Research Institute
Office: 613-798-5555 x 73325
Cell: 613-614-5253
jganton@ohri.ca