Newsroom
Lung cancer breakthrough: 70% of patients with specific mutation respond to new therapy
November 2, 2016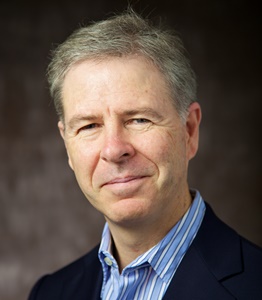 A clinical trial led by Dr. Glen Goss has helped make a new kind of personalized therapy available for some patients with non-small cell lung cancer. Over the last 15 years, many of these patients have benefited greatly from drugs that target cancer-associated mutations in a gene called epidermal growth factor receptor (EGFR). But in most cases, further mutations eventually make the cancer resistant, leaving these patients with no standard effective therapy. The new trial, which involved 210 patients from seven countries, provides the most convincing evidence yet that a new drug called osimertinib can overcome this resistance. After treatment, 70 percent of patients experienced some tumour shrinkage (which lasted about a year) and three percent saw their tumours disappear. Although there was no placebo arm, historical data shows that this kind of advanced cancer typically progresses very rapidly. See The Lancet Oncology for details. Osimertinib was recently approved by Health Canada, based in part on this research. Ten patients from The Ottawa Hospital were enrolled in this study and benefited significantly from the therapy.

Authors: Glenwood Goss, Chun-Ming Tsai, Frances A Shepherd, Lyudmila Bazhenova, Jong Seok Lee, Gee-Chen Chang, Lucio Crino, Miyako Satouchi, Quincy Chu, Toyoaki Hida, Ji-Youn Han, Oscar Juan, Frank Dunphy, Makoto Nishio, Jin-Hyoung Kang, Margarita Majem, Helen Mann, Mireille Cantarini, Serban Ghiorghiu, Tetsuya Mitsudomi.

Funders: AstraZeneca. All research at The Ottawa Hospital is also supported by The Ottawa Hospital Foundation.


The Ottawa Hospital: Inspired by research. Driven by compassion
The Ottawa Hospital is one of Canada's largest learning and research hospitals with over 1,100 beds, approximately 12,000 staff and an annual budget of over $1.2 billion. Our focus on research and learning helps us develop new and innovative ways to treat patients and improve care. As a multi-campus hospital, affiliated with the University of Ottawa, we deliver specialized care to the Eastern Ontario region, but our techniques and research discoveries are adopted around the world. We engage the community at all levels to support our vision for better patient care. See www.ohri.ca for more information about research at The Ottawa Hospital.
University of Ottawa
The University of Ottawa is home to over 50,000 students, faculty and staff, who live, work and study in both French and English. Our campus is a crossroads of cultures and ideas, where bold minds come together to inspire game-changing ideas. We are one of Canada's top 10 research universities—our professors and researchers explore new approaches to today's challenges. One of a handful of Canadian universities ranked among the top 200 in the world, we attract exceptional thinkers and welcome diverse perspectives from across the globe. www.uottawa.ca
For further information, please contact
Jennifer Ganton
Director, Communications and Public Relations
Ottawa Hospital Research Institute
Office: 613-798-5555 x 73325
Cell: 613-614-5253
jganton@ohri.ca