Newsroom
Research suggests new anti-inflammatory approach for treating stroke
July 28, 2017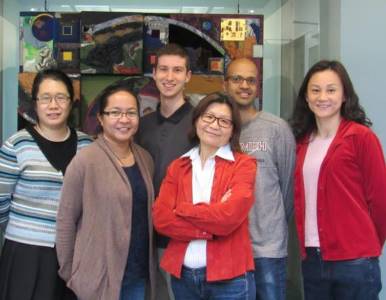 Every 10 minutes, someone in Canada suffers a stroke, usually because of a clot blocking blood flow to the brain. While lack of blood is the first thing to kill brain cells, collateral damage from immune cells trying to clean up the mess (inflammation) can be just as bad. New research led by Dr. Hsiao-Huei Chen suggests a novel approach to treat stroke by controlling inflammation. Dr. Chen and her colleagues found that interferon beta, a key mediator of inflammation, can reduce stroke damage in a mouse model, as long as the mice are making a protein called IRF2BP2. Interferon beta is commonly used to treat MS as well as certain viral infections and cancers. Its potential to treat stroke is controversial, but this research suggests that using interferon beta together with drugs that increase IRF2BP2 could represent a powerful combination. See Frontiers in Cellular Neuroscience for details.

Authors: Shelly A. Cruz, Aswin Hari, Zhaohong Qin, Pascal Couture, Hua Huang, Diane C. Lagace, Alexandre F. R. Stewart and Hsiao-Huei Chen

Affiliations: The Ottawa Hospital, University of Ottawa Brain and Mind Research Institute, University of Ottawa Heart Institute, HSF Canadian Partnership for Stroke Recovery

Funders: Heart and Stroke Foundation of Canada, the Natural Science and Engineering Research Council of Canada, Canadian Partnership for Stroke Recovery, Canadian Institutes of Health Research, The Ottawa Hospital Foundation

About the partner institutions

The Ottawa Hospital is one of Canada's largest learning and research hospitals with over 1,100 beds, approximately 12,000 staff, over one million patient visits per year and an annual budget of over $1.2 billion. Along with the University of Ottawa Heart Institute, we are proudly affiliated with the University of Ottawa, one of Canada's top 10 research universities. The Hospital and Heart Institute were awarded exemplary status from Accreditation Canada and together with the University, have developed a roadmap for cardiovascular research excellence in the region.


Media Contact
Jennifer Ganton
Director, Communications and Public Relations
Ottawa Hospital Research Institute
Office: 613-798-5555 x 73325
Cell: 613-614-5253
jganton@ohri.ca