Research Awards
Dr. Marc Carrier

Clinical Epidemiology Program
Winner of the Chrétien Researcher of the Year Award 2015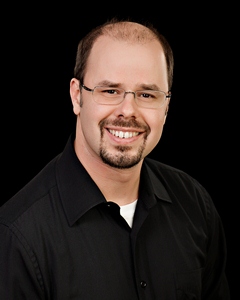 Dr.
Marc Carrier
was well on his way to becoming a plant biologist when a stint volunteering in a retirement home convinced him to make a career change.
"It was so rewarding to be able to help these people," he said. "It made me want to go into medicine."
Dr. Carrier was eventually able to combine his passion for science with his compassion for people as a senior scientist and specialist in venous thromboembolism (VTE) at The Ottawa Hospital. He recently published a
study
in the New England Journal of Medicine that is improving care for VTE patients around the world.
VTE is a potentially deadly disease that occurs when a blood clot lodges in the veins of the legs or lungs. Previous research suggested that VTE could also be an early warning sign of cancer in patients without other risk factors, so many clinicians were doing extensive cancer screening in these patients. However, there was very little evidence to show that this screening was benefitting patients, so Dr. Carrier designed and led a clinical trial to test this.
The trial randomly assigned 854 patients with unexplained VTE to receive basic cancer screening or basic cancer screening plus a CT scan of the abdomen and pelvis. Surprisingly, the results showed no difference in the number of cancers detected or cancer-associated deaths in the two groups.
"Although it is tempting to believe that more cancer screening is always better, our study shows that this is not necessarily the case, " said Dr. Carrier, who is also an associate professor at the University of Ottawa. "And in fact, unnecessary CT scanning has real risks. It can cause stress and anxiety in patients, as well as radiation exposure, and it can lead to over-investigation of false-positive findings. Our study means many patients will now be able to avoid this."
The results could also save up to $9 million per year in Canada due to reduced use of CT scans.
Dr. Carrier credits his success to excellent mentors, great team members and inspiring patients.
"As a researcher, I always appreciate when patients ask questions and challenge the medical dogma because this is where I get my ideas from," said Dr. Carrier. "I think that all clinicians should foster an interest in research because it helps you understand the evidence and makes you more attentive to patients."