Research Awards
Dr. Carolina Ilkow

Cancer Therapeutics Program
Winner of the Worton Researcher in Training Award 2015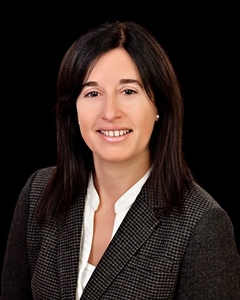 As a young girl growing up in Argentina, Carolina Ilkow played with microscopes while her friends played with dolls.
Drawn to the wondrous world of cells and molecules, she eventually moved to Canada to pursue her PhD at the University of Alberta, studying viruses.
But cancer research always held a special place in her heart. Her mother had died of cancer when she was just eight years old, and something was nagging at her to apply her skills to help understand and fight this disease.
So when Dr. Ilkow learned that Dr. John Bell was developing viruses to fight cancer at The Ottawa Hospital, it seemed like the perfect fit.
She joined Dr. Bell's team as a postdoctoral fellow in 2011 and quickly established herself as an outstanding researcher and leader, providing mentorship for dozens of younger trainees. Colleagues have noted that Dr. Ilkow is "bright, creative, technically gifted and has an outstanding work ethic". While in Dr. Bell's group, she has published a remarkable nine research papers and led a patent application.
"Working in John's lab at The Ottawa Hospital Cancer Centre is a very unique experience," explained Dr. Ilkow. "We're very focused on applying our research to help patients, and we're very motivated because we see the patients every day in the elevator."
A major focus of Dr. Ilkow's work has been tailoring viruses to fight pancreatic cancer. This kind of cancer is very aggressive, in part because pancreatic cancer cells are often very good at co-opting the normal cells around them to promote tumour growth and protect against chemotherapy.
However, Dr. Ilkow discovered that the molecular cross-talk between pancreatic cancer cells and these co-opted normal cells actually makes both of these cell types vulnerable to viral infection. After deciphering the key molecular components of this cross-talk, Dr. Ilkow and her colleagues developed a novel virus that is even better at treating pancreatic cancer in laboratory models, with minimal side-effects. The
results
were published in the prestigious journal Nature Medicine.
Clinical trials with the original version of this virus are ongoing, and Dr. Ilkow hopes that clinical trials with her customized version will start in the near future.