Research Awards
Dr. John C. Bell

Winner of the Dr. J. David Grimes Research Career Achievement Award (2010)
at the Ottawa Hospital Research Institute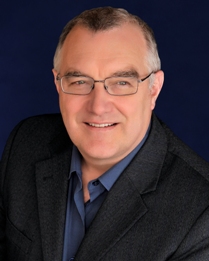 It all started with a far-fetched idea hatched over Christmas break in 1999. Dr. John Bell and his PhD student David Stojdl had observed that cancer cells often have defects in the genes meant to protect them against viruses, so they took some virus samples out of the freezer, infected some cells, and the next morning the result was clear: the cancer cells were blown away by the viruses while the normal cells remained healthy. That's when they starting thinking that maybe viruses could be used to treat cancer.
Over the last 11 years, this idea has grown into a whole new field of cancer research. Dr. Bell and his colleagues have developed a number of viruses that are better at killing cancer cells than normal cells (called oncolytic viruses) and they have found that these viruses can rapidly spread throughout tumours and cause destruction in multiple ways, all without the side effects of traditional cancer therapies.
In recent years, Dr. Bell has taken this idea all the way from "bench to bedside", with clinical trials in cancer patients at The Ottawa Hospital and around the world showing great promise. Results from patients are also being used to improve the viruses in the laboratory, so that the next generation of these therapies will be even more effective. This iterative model of drug development in a hospital setting may be unique in the world.
Dr. Bell's research style has been described as highly collaborative and generous, and this has allowed him to bring experts from many different areas together to tackle problems and come up with solutions. In addition to his many local collaborations, Dr. Bell also leads the Canadian Oncolytic Virus Consortium and the Ontario Regional BioTherapeutics (ORBiT) Program and is the co-founder of the only conference in the world dedicated to oncolytic viruses. He also co-founded one of the world's leading oncolytic virus companies, Jennerex Biotherapeutics.
Dr. Bell is also a leader at the local level, helping to make the Ottawa Hospital Research Institute (OHRI) into a top centre for translational research, with scientists and clinicians working together to develop new therapies. As a Senior Scientist at the OHRI's Centre for Cancer Therapeutics and Professor of Medicine at the University of Ottawa, Dr. Bell has trained more than 40 students, published nearly 100 research papers, filed 16 patents and served on dozens of committees.
Despite his busy schedule, Dr. Bell also contributes to the community through various cancer support groups, youth science outreach programs, and many little league games with his three sons.