Research Awards
Dr. Jeremy Grimshaw
Winner of the Dr. J. David Grimes Research Career Achievement Award (2009) at the Ottawa Hospital Research Institute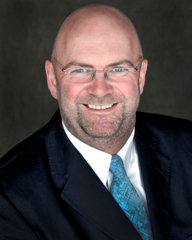 As a family practice resident in Newcastle Upon Tyne, England, Dr. Jeremy Grimshaw encountered many clinical guidelines. These were supposed to present the "gold standard" method for managing a given disease, using best evidence, but he always wondered whether they really incorporated all the evidence.
This became part of the focus of his PhD at the University of Aberdeen. Dr. Grimshaw found that clinical guidelines were often developed through fairly informal discussions among experts, and while these experts were very well-meaning, they didn't necessarily use thorough searches and statistical tools to support their conclusions, so sometimes they missed things. He also came to see guidelines as only part of a bigger effort to promote best use of evidence by physicians and other health care professionals. This became his major research effort: promoting the use of robust research findings in day-to-day clinical practice
In 1993, Dr. Grimshaw published a systematic review in the prestigious journal The Lancet. This review showed that when clinical guidelines were developed and introduced using a rigorous scientific process that took into account all available evidence, doctors recognized this and were more likely to follow the guidelines. Today that review is in the top one percent most-cited papers in all of medicine. It is considered a founding piece of the rapidly developing field of "knowledge translation", which aims to ensure that medical research evidence is appropriately translated into clinical practice.
In 1994, Dr. Grimshaw became a Program Director in the Health Services Research Unit at the University of Aberdeen, and then in 2001, he was recruited to the Ottawa Hospital Research Institute to lead the Clinical Epidemiology Program (CEP). During these years, he took the field of knowledge translation even further, using concepts from behavioural science and psychology to study how doctors make decisions, and how these can be influenced. One important finding was that when physicians failed to follow guidelines, it usually wasn't because they didn't know what to do, but because there were barriers in the system that made it difficult to do the right thing. Over the years, Dr. Grimshaw's research has led to widespread changes that have made patient care more effective and efficient around the world. Examples range from reducing the use of inappropriate lab testing among family physicians, to improving the management of chronic diseases like asthma and angina.
After almost eight years under Dr. Grimshaw's leadership, OHRI's Clinical Epidemiology Program has grown to become nationally and internationally recognized as one of the top in its class, and Canada as a whole has become recognized as a leading country for knowledge translation research. This year, Dr. Grimshaw stepped down as Director of the Clinical Epidemiology Program, so that he can devote more time to his own research, and to leading the Knowledge Translation Canada Network and the Canadian Cochrane Network and Centre. He is also a full professor in the Faculty of Medicine and a principal scientist in the Institute of Population Health at the University of Ottawa. He has published more than 275 original peer-reviewed research papers, given nearly 400 presentations or posters, mentored 46 research trainees and received numerous awards.