Chronic Disease Program
Overview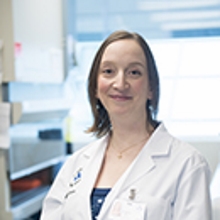 The OHRI Chronic Disease Program includes 24 scientists and 15 investigators leading research teams of more than 200 people. Studies are aimed at improving the prevention, diagnosis, and treatment of a wide range of chronic diseases that are responsible for a major and growing health care burden in Canada and worldwide. In addition to exploring the underlying genetic and cellular alterations in these disorders, researchers are also testing new therapeutic approaches in patients. Major areas of research include:
Hypertension and kidney disease
The OHRI is proud to house Canada's first centre dedicated to the study of kidney disease - the Kidney Research Centre (KRC), headquartered in the University of Ottawa's Roger Guindon Hall. KRC researchers are investigating how genetic factors and conditions such as hypertension, inflammation and diabetes contribute to kidney disease. They are also conducting clinical studies in patients to determine how to reduce complications of transplantation and dialysis and improve diagnosis and monitoring. For more information, see
Kidney Research Centre
.
Diabetes and obesity
Researchers are investigating both type 1 (autoimmune) and type 2 (obesity-related) diabetes. In type 1 diabetes, researchers have identified the first candidate wheat protein linked to damage of insulin-producing cells in the pancreas, and they are continuing to decipher how environmental factors contribute to this disease. In the area of type 2 diabetes, researchers are investigating how fat cells communicate with other cells in the body and how excess fat, inflammation, and altered lipoproteins contribute to the development of diabetes and heart disease. In addition, molecules such as pro-protein convertases are being investigated as targets for the development of novel therapeutics. For more information, see
Diabetes and Obesity
.
Infectious disease
The OHRI has a unique interdisciplinary infectious disease research group. HIV is a major area of investigation, with current studies focusing on understanding how host and viral factors contribute to immune suppression, developing and testing vaccines and other immune-based therapeutics, studying the pharmacology of anti-viral drugs, and integrating psychological care into treatment regimens. For more information see
HIV / AIDS
. Other areas of infectious disease research include viral hepatitis, STDs, international health, infection control and pandemic planning.
Problems of reproduction and development
The OHRI is one of the leading sites in Canada for the study of human reproductive health. Research programs address important health issues such as male and female infertility. Developmental biology is another major theme, with research focusing on the oocyte, embryo, placenta and ovary. For more information, see
Reproductive Biology and Development
.