Investigator: Ian Stiell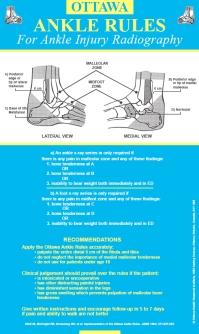 Summary: The Ottawa Ankle Rules are simple guidelines developed to aid emergency physicians in deciding when to use radiography for patients with injuries to the ankle. The Ottawa Ankle Rules were developed and clinically tested to show that they led to a decrease in the use of ankle radiography, waiting times, and costs without patient dissatisfaction or missed fractures.
Available in several formats here.
References: