Newsroom
News Release
Sex, viruses and cancer: Erectile dysfunction drugs and flu vaccine may work together to help immune system fight cancer after surgery
May 17, 2018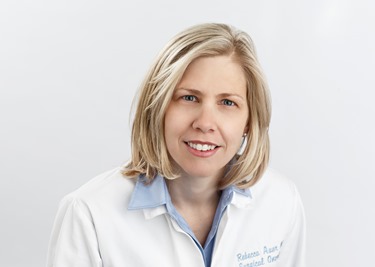 A new study suggests that a common treatment for erectile dysfunction combined with the flu vaccine may be able to help the immune system mop up cancer cells left behind after surgery. The study, published in OncoImmunology, shows that this unconventional strategy can reduce the spread of cancer by more than 90 percent in a mouse model. It is now being evaluated in a world-first clinical trial.

"Surgery is very effective in removing solid tumours," said senior author Dr. Rebecca Auer, surgical oncologist and head of cancer research at The Ottawa Hospital and associate professor at the University of Ottawa. "However, we're now realizing that, tragically, surgery can also suppress the immune system in a way that makes it easier for any remaining cancer cells to persist and spread to other organs. Our research suggests that combining erectile dysfunction drugs with the flu vaccine may be able to block this phenomenon and help prevent cancer from coming back after surgery."

The current study investigated sildenafil (Viagra), tadalafil (Cialis) and an inactivated influenza vaccine (Agriflu) in a mouse model that mimics the spread of cancer (metastasis) after surgery. The researchers evaluated these treatments by counting the number of metastases in mouse lungs. They found an average of:

37 metastases with cancer cells alone


129 metastases with cancer cells and surgery


24 metastases with cancer cells, surgery and one of the erectile dysfunction drugs


11 metastases with cancer cells, surgery, one of the erectile dysfunction drugs and the flu vaccine
Dr. Auer is now leading the
first clinical trial in the world
of an erectile dysfunction drug (tadalafil) and the flu vaccine in people with cancer. It will involve 24 patients at The Ottawa Hospital undergoing abdominal cancer surgery. This trial is designed to evaluate safety and look for changes in the immune system. If successful, larger trials could look at possible benefits to patients.
"We're really excited about this research because it suggests that two safe and relatively inexpensive therapies may be able to solve a big problem in cancer," said Dr. Auer. "If confirmed in clinical trials, this could become the first therapy to address the immune problems caused by cancer surgery." 
Using a variety of mouse and human models, Dr. Auer's team has also made progress in understanding how erectile dysfunction drugs and the flu vaccine affect cancer after surgery. Normally, immune cells called natural killer (NK) cells play a major role in killing metastatic cancer cells. But surgery causes another kind of immune cell, called a myeloid derived suppressor cell (MDSC), to block the NK cells. Dr. Auer's team has found that erectile dysfunction drugs block these MDSCs, which allows the NK cells to do their job fighting cancer. The flu vaccine further stimulates the NK cells.
"Cancer immunotherapy is a huge area of research right now, but we're still learning how best to use it in the time around surgery," said first author Dr. Lee-Hwa Tai, former postdoctoral fellow in Dr. Auer's lab and now assistant professor at the Université de Sherbrooke. "This research is an important step forward that opens up many possibilities."
Dr. Auer noted that although erectile dysfunction drugs and the flu vaccine are widely available, people with cancer should not self-medicate. Any changes in medication should be discussed with an oncologist.
Acknowledgements and additional information:
Dr. Auer's research is supported by generous
donations to cancer research at The Ottawa Hospital
. She also holds a Scientist Award from the Canadian Institutes of Health Research and a Tier 2 Clinical Research Chair in Perioperative Cancer Therapeutics from the University of Ottawa. This study was also supported by the Canadian Cancer Society and the Cancer Research Society. The trial is funded by Gateway for Cancer Research, a non-profit dedicated to funding innovative, patient-centric Phase I and Phase II clinical trials for cancers of all types. Dr. Auer is a member of BioCanRx, the Canadian Oncolytic Virus Consortium (funded by the Terry Fox Research Institute) and the Ontario Immuno-oncology Translational Research Initiative at the Ontario Institute for Cancer Research. The Ottawa Health Science Network Research Ethics Board has approved the trial, as well as this media release. The makers of tadalafil, sildenafil and the flu vaccine have no role in this research. People in Ottawa who are interested in participating in Dr. Auer's trial should speak with their surgeon or oncologist. This is an example of
hospital-based research making Ontario healthier, wealthier and smarter
.
Full reference:
"Phosphodiesterase-5 inhibition reduces postoperative metastatic disease by targeting surgery-induced myeloid derived suppressor cell-dependent inhibition of Natural Killer cell cytotoxicity."  Lee-Hwa Tai, Almohanad A. Alkayyal, Amanda L. Leslie, Shalini Sahi, Sean Bennett, Christiano Tanese de Souza, Katherine Baxter, Leonard Angka, Rebecca Xu, Michael A. Kennedy & Rebecca C. Auer. OncoImmunology. Published Online: 01 Mar 2018.
https://www.tandfonline.com/doi/full/10.1080/2162402X.2018.1431082
L'Hôpital d'Ottawa : Inspiré par la recherche. Guidé par la compassion.
L'Hôpital d'Ottawa est l'un des plus importants hôpitaux d'enseignement et de recherche au Canada. Il est doté de plus de 1 100 lits, d'un effectif de quelque 12 000 personnes et d'un budget annuel d'environ 1,2 milliard de dollars. L'enseignement et la recherche étant au cœur de nos activités, nous possédons les outils qui nous permettent d'innover et d'améliorer les soins aux patients. Affilié à l'Université d'Ottawa, l'Hôpital fournit sur plusieurs campus des soins spécialisés à la population de l'Est de l'Ontario. Cela dit, nos techniques de pointe et les fruits de nos recherches sont adoptés partout dans le monde. Notre vision consiste à améliorer la qualité des soins et nous mobilisons l'appui de toute la collectivité pour mieux y parvenir. Pour en savoir plus sur la recherche à L'Hôpital d'Ottawa, visitez www.irho.ca
L'Université d'Ottawa : Un carrefour d'idées et de cultures
L'Université d'Ottawa compte plus de 50 000 étudiants, professeurs et employés administratifs qui vivent, travaillent et étudient en français et en anglais. Notre campus est un véritable carrefour des cultures et des idées, où les esprits audacieux se rassemblent pour relancer le débat et faire naître des idées transformatrices. Nous sommes l'une des 10 meilleures universités de recherche du Canada; nos professeurs et chercheurs explorent de nouvelles façons de relever les défis d'aujourd'hui. Classée parmi les 200 meilleures universités du monde, l'Université d'Ottawa attire les plus brillants penseurs et est ouverte à divers points de vue provenant de partout dans le monde.
Personnes ressource pour les médias
Jennifer Ganton
Directrice, Communications et relations publiques
Institut de recherche de l'Hôpital d'Ottawa
Bureau : 613-798-5555 x 73325
Cell. : 613-614-5253
jganton@ohri.ca