Newsroom
Immediate hormone therapy for prostate cancer is better than delayed: study
September 7, 2016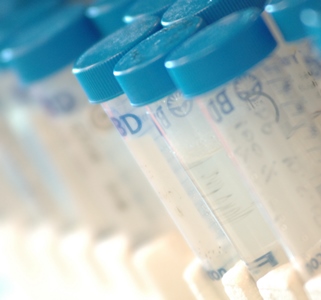 An international research team found that men with recurrent prostate cancer who received hormone treatment immediately had improved survival compared to those who delayed treatment. For many years doctors have puzzled over the best time to start a hormone therapy called androgen-deprivation therapy (ADT), in patients with rising Prostate specific Antigen (PSA) levels but no cancer symptoms. The Ottawa Hospital was a lead recruitment centre in an international study designed to answer this question. The randomized, controlled trial included 293 patients with either PSA-relapsed or non-curable prostate cancer and was recently published in The Lancet Oncology, with Dr. Shawn Malone as a co-author. Results show that five-year survival for men receiving ADT immediately (within eight weeks) was 91 percent compared to 86 percent for those who received treatment after progression. Early treatment was well tolerated and also helped to reduce the risk of complications from prostate cancer.

Authors: Gillian M Duchesne, Henry H Woo, Julie K Bassett, Steven J Bowe, Catherine D'Este, Mark Frydenberg, Madeleine King, Leo Ledwich, Prof Andrew Loblaw, Shawn Malone, Jeremy Millar, Roger Milne, Rosemary G Smith, Prof Nigel Spry, Martin Stockler, Rodney A Syme, Keen Hun Tai, Sandra Turner.

Funders: Australian National Health and Medical Research Council and Cancer Councils, The Royal Australian and New Zealand College of Radiologists, Mayne Pharma Australia.


The Ottawa Hospital: Inspired by research. Driven by compassion
The Ottawa Hospital is one of Canada's largest learning and research hospitals with over 1,100 beds, approximately 12,000 staff and an annual budget of over $1.2 billion. Our focus on research and learning helps us develop new and innovative ways to treat patients and improve care. As a multi-campus hospital, affiliated with the University of Ottawa, we deliver specialized care to the Eastern Ontario region, but our techniques and research discoveries are adopted around the world. We engage the community at all levels to support our vision for better patient care. See www.ohri.ca for more information about research at The Ottawa Hospital.
University of Ottawa
The University of Ottawa is home to over 50,000 students, faculty and staff, who live, work and study in both French and English. Our campus is a crossroads of cultures and ideas, where bold minds come together to inspire game-changing ideas. We are one of Canada's top 10 research universities—our professors and researchers explore new approaches to today's challenges. One of a handful of Canadian universities ranked among the top 200 in the world, we attract exceptional thinkers and welcome diverse perspectives from across the globe. www.uottawa.ca
For further information, please contact
Amelia Buchanan
Senior Communication Specialist
Ottawa Hospital Research Institute
Office: 613-798-5555 x 73687
Cell: 613-297-8315
ambuchanan@ohri.ca