Research Awards
Dr. Harold Atkins

Cancer Therapeutics Program and Regenerative Medicine Program
Winner of the Chrétien Researcher of the Year Award 2016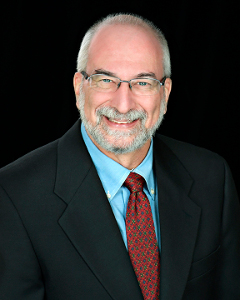 A child's painting of stem cells hangs in Dr. Harold Atkins' office. It's a fitting tribute to the man whose pioneering work in stem cell treatments for autoimmune diseases has earned him the gratitude of patients across Canada.
As a child growing up in Ottawa's west end, Dr. Atkins dreamed of becoming an architect. However, a high-school biology project on the immune system sparked his interest in medicine. Today the stem cell transplant physician and scientist at The Ottawa Hospital is a different kind of architect; one that rebuilds his patients' immune systems from the ground up.
Nineteen years ago, many were skeptical when he and neurologist Dr. Mark Freedman first proposed the idea that using stem cells to reprogram the immune system could completely halt the progress of multiple sclerosis. While less intense versions of the treatment had been tried before for MS, they did not completely stop the immune system from continuing to damage the brain.
However, after years of careful follow-up of 24 patients with very aggressive MS, they were proven right. Their paper published in The Lancet showed that the risky procedure completely halted the damage to the brain caused by the immune system, stopping relapses. The disabilities in the majority of patients stabilized, and some even recovered lost abilities.
"It's wonderful," said Dr. Atkins, who is also an associate professor at the University of Ottawa. "I've kept in touch with many of these patients, and I even work with one of them. It always seems like a miracle because looking at them now, it is hard to remember what things were like before they started the treatment."
While the MS study was lauded around the world, Dr. Atkins is also proud of his pioneering work using the same treatment for two rare autoimmune disorders.
"We weren't the first ones to try this procedure for MS, but for myasthenia gravis and stiff person syndrome, this was brand new," he said. "The stem cell procedure was able to send patients with these life-threatening diseases into long-term remission."
Dr. Atkins' work has helped The Ottawa Hospital become a leading stem cell transplant center for patients with challenging autoimmune disease, and he regularly receives requests from patients around the world.
His next project is to find out whether regenerating a more tolerant immune system can help keep liver transplant recipients from needing lifelong immune-suppressing medication. This research will help him understand how the immune system makes choices at the organ level.
"There are a lot of diseases where the treatments are less than optimal," he said, "This research is one example of using existing tools to treat diseases in ways we never thought possible."
The MS trial was funded by the MS Society of Canada and its affiliated Multiple Sclerosis Scientific Research Foundation. The research was also supported by The Ottawa Hospital Foundation, The Ottawa Hospital Department of Medicine and Canadian Blood Services. Dr. Atkins is also affiliated with the Stem Cell Network, the Ontario Institute for Regenerative Medicine and the University of Ottawa Brain and Mind Research Institute.