Research Awards
Dr. David Moher

Clinical Epidemiology Program
Winner of the Grimes Research Career Achievement Award 2015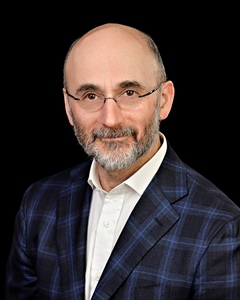 Dr.
David Moher
was recently ranked in the top 0.03 percent of all biomedical researchers in the world. He has published nearly 500 research papers, which have been referenced more than 25,000 times by other scientists. Most importantly, his research has changed medical practice and improved health care around the world.
Not bad for someone who only learned to write at age 13 and still struggles with dyslexia.
Growing up in Ireland, Dr. Moher had a reputation for questioning everything and everyone. This eventually led him to study psychology and epidemiology in Canada and The Netherlands.
Soon after starting his research career, he became particularly interested in answering difficult medical questions with no clear answers. He would systematically comb through all the studies ever published on a given topic and combine the results in an unbiased way to help solve medical controversies. Today, this kind of exercise is called a "systematic review" and Dr. Moher is considered a founding father of the field.
Now a senior scientist at The Ottawa Hospital and professor and research chair at the University of Ottawa, Dr. Moher has published more than 70 systematic reviews on a wide range of topics, including cancer, diabetes, stroke and HIV. These reviews have prompted changes in medical practice that have improved care at The Ottawa Hospital and around the world.
Dr. Moher is also a world leader in studying how researchers report their results in medical journals, and developing tools to improve this. He first became interested in this area while conducting systematic reviews. He noticed that many publications of clinical trial results lacked key details about how the experiments were performed and how the data were analyzed. This made it difficult to know if the results were reliable.
"I found that this was a real disservice to patients," explained Dr. Moher. "People were altruistically participating in research studies, believing that their contribution would make a difference for future patients but, in fact, some research publications were written so poorly that the results were unusable."
Dr. Moher set out to change this by developing a checklist and guidelines that researchers could use to make sure their clinical trial publications include all the required information. The result, called CONSORT, has been endorsed by more than 500 biomedical journals worldwide and has been called a "milestone in research methods" by the influential United States Patient-Centered Outcomes Research Institute.
Dr. Moher has also developed a widely-used guideline for reporting the results of systematic reviews, called PRISMA.
In addition to his research achievements, Dr. Moher has mentored dozens of trainees and junior investigators. He is also a scientific advisor to the World Health Organization and leader of The Ottawa Hospital Technology Assessment Program.