Research Awards
Dr. Duncan Stewart

Regenerative Medicine Program
Winner of the Grimes Research Career Achievement Award 2016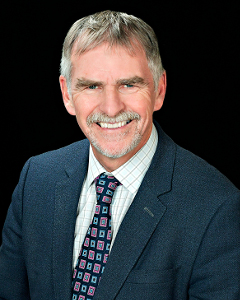 As a physician engaged in fundamental "molecular" research, Dr. Duncan Stewart always strove to bring the separate worlds of basic research and clinical medicine closer together. A turning point in his career occurred in the mid-1990s over a steak dinner. He had been contacted by a well-known lawyer whose young daughter suffered from pulmonary hypertension, a devastating and lethal disease caused by the loss of blood vessels in the lungs. The lawyer had heard about Dr. Stewart's innovative research using gene and stem cell therapy to treat this disease in animal models, and wanted to know more about it.
"He fixed me in his steely litigator stare and asked me when I would be ready to treat my first patient," said Dr. Stewart, a cardiologist in Toronto at the time. "I was dumbfounded. Until then I had never thought about actually taking this into a clinical trial myself. I told him it would depend on finding a drug company that was interested, and could take 10 years. He told me that would be too late for his daughter, and people like her."
Dr. Stewart took the message to heart. He realized that if he didn't do this, it might never happen, and he began to work towards getting his idea into human clinical trials. He accomplished this goal in 2006, launching the first clinical trial in the world of a genetically-enhanced stem cell therapy for pulmonary hypertension. The therapy involved extracting white blood cells from a patient and growing them in special conditions to obtain stem cells capable of blood vessel repair. The cells were then genetically modified to make them more powerful and injected back into the same patient.
Results of the small trial were promising, with patients able to breathe and exercise better after the therapy.
It was also a huge learning opportunity for Dr. Stewart.
"From cell manufacturing, to trial design to regulatory affairs, it was a whole different world for me," he said. "We eventually figured it out, but it took far too long. I realized that if we were going to continue to develop these innovative therapies, we needed to move to a hospital that was leading the way in this area."
So in 2007, Dr. Stewart moved his lab to The Ottawa Hospital, and also became the Hospital's Executive Vice-President of Research and a professor at the University of Ottawa.
"It was an incredible opportunity, because researchers in Ottawa were leading the way in cancer-fighting viruses, stem cell therapies and clinical trials," said Dr. Stewart. "There was potential for incredible synergy and efficiency in bringing innovative therapies to patients."
Since this time, Dr. Stewart and his team have launched two additional world-first cell therapy clinical trials (for heart attack and septic shock) and another pulmonary hypertension trial is set to start in 2017.
He also continues to see patients every week, while providing scientific leadership for The Ottawa Hospital, the Ontario Institute for Regenerative Medicine and the Canadian Vascular Network.
"We weren't able to save the daughter of the man who first challenged me to go down this route, but I'm hopeful that we will be able to make a difference for others with this devastating condition," said Dr. Stewart. "We've also created an efficient model for developing biological therapies in the academic environment, which could lead to new treatments for many diseases."