Emergency Medicine Research Group
Fellowship Program
Clinical Research Fellowships
The uOttawa Department of Emergency Medicine offers a Clinical Research Fellowship designed for residents and/or graduates of certified residency programs in emergency medicine. The goal of the fellowship is to provide a sound background in the principles and practice of clinical research for physicians who plan a career in academic emergency medicine. We offer a 2-year program that has fellows obtaining a MSc degree from the U Ottawa Department of Epidemiology. Fellows will plan and conduct clinical research under the close and regular supervision of experienced researchers (Ian Stiell MD, George Wells PhD, Jeff Perry MD, Christian Vaillancourt MD, Venkatesh Thiruganasambandamoorthy MD and others of the Emergency Medicine Research Group). We have trained many fellows from around the world. Fellows will have limited clinical responsibilities working as junior faculty and will have no teaching or administrative duties. Fellows can expect an annual income well in excess of that paid to residents.
Canadian Residents may do the 1st year of the Fellowship during their PGY4 year and the 2nd year following their PGY5 year.
International Fellows are required to be self-funded and will not be paid by our institution. All International Fellows are responsible for obtaining a student visa.
---
Application Process
Please note that we can only accept applications from graduates of approved emergency medicine training programs. We will not accept applications from physicians without these credentials and whose training was in another discipline. The annual deadline for applications is January 31st with an expected start date of September 1st. You must apply to the Department of Emergency Medicine as well as to the Department of Epidemiology.
Please do not hesitate to contact Carolyne Kennedy at cakennedy@ohri.ca as early as possible, expressing your interest. Please send a two page letter outlining your career goals and your objectives for the program, your C.V., examples of previous research (abstracts, manuscripts, presentations), and names of two references.
A separate application must be made for the MSc Epidemiology program at uOttawa. Please refer to https://med.uottawa.ca/graduate-postdoctoral/admissions/admission-process
---
Current Fellows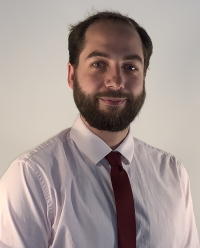 Dr. Christophe Fehlmann
Started 2019, U of Ottawa
Supervisor: Dr. Ian Stiell
Thesis title: TBD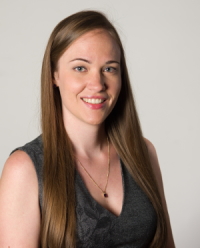 Dr. Jessica McCallum
Started 2019, U of Ottawa
Supervisor: Dr. Ian Stiell
Thesis title: TBD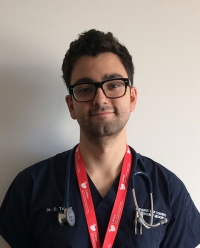 Dr. Cristian Toarta
Started 2018, U of Ottawa
Supervisor: Dr. Venkatesh Thiruganasambandamoorthy
Thesis title: TBD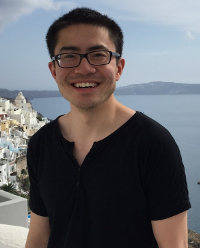 Dr. Bo Zheng
Started 2018, U of Ottawa
Supervisor: Dr. Ian Stiell
Thesis title: TBD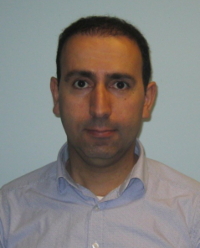 Kasim Abdulaziz
Started 2017, U of Ottawa
Supervisor: Dr. Jeffrey Perry
Thesis title: Stroke Risk Assessment in the Emergency Department: Prognostic Models, Test Modalities and Variation of Practice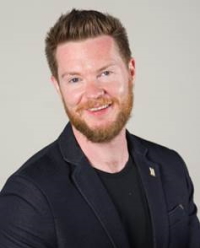 Dr. Mike Hickey
Started 2017, U of Ottawa
Supervisor: Dr. Jeffrey Perry
Thesis title: Deceased Organ Donation Registration in the Emergency Department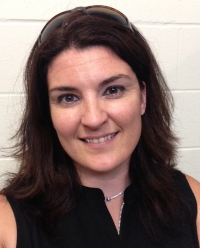 Ms. Shannon Leduc
Started 2016, U of Ottawa
Supervisor: Dr. Christian Vaillancourt
Thesis title: Community Paramedicine for Long-Term Care Patients; Examining Conditions that are Manageable by Paramedics, Avoiding Transportation to the Emergency Department
---
Previous Fellows
Faheem Malam, 2017-2019, U of Ottawa, Emergency Medicine, The Ottawa Hospital, Ottawa, ON
Dr. Krishan Yadav, 2014-2018, U of Ottawa, Emergency Medicine, The Ottawa Hospital, Ottawa, ON
Dr. Rosa Ramaekers, 2014-2018 Emergency Medicine, The Ottawa Hospital, Ottawa, ON
Dr. Shunichiro Nakao, 2014-2018, Emergency Medicine, NCGM Hospital, Tokyo, Japan
Dr. Alexandre Tran, 2015-2017, U of Ottawa, General Surgery, The Ottawa Hospital, Ottawa, ON
Dr. Robert Ohle, 2014-2016. Emergency Medicine, The Ottawa Hospital, Ottawa, ON
Dr. Hubert Lee, 2013-2016. Neurosurgery, The Ottawa Hospital, Ottawa, ON
Dr. Justin Yan, 2015-2016, Emergency Medicine. London Health Sciences Centre. London, ON
Dr. Debra Eagles, 2011-2015. Emergency Medicine, The Ottawa Hospital Research Institute. Ottawa, ON
Dr. Abdulaziz Alsadoon, 2010-2015. Emergency Medicine, The Ottawa Hospital Research Institute. Ottawa, ON
Dr. Ian Ball, 2010-2015. Critical Care Trauma Centre, London Health Sciences Centre. London, ON
Dr. Pierre Geraud Claret, 2014-2015. Emergency Medicine. University Hospital of Nīmes. Nīmes, France
Dr. Kasim Abdulaziz, 2010-2015. Clinical Epidemiology. The Ottawa Hospital Research Institute. Ottawa, ON
Dr. Waleed Alqurashi, 2010-2014. Pediatric Emergency Medicine. Children's Hospital of Eastern Ontario. Ottawa, ON
Dr. Gabriel Blecher, 2009-2011. Emergency Medicine. Monash Medical Center. Melbourne, Australia
Dr. Erik Hess, 2006-2008. Emergency Medicine. Mayo Clinic. Rochester, Minnesota U.S.
Dr. Abdullah AlReesi, 2005-2009. College of Medicine & Health Sciences. Sultan Qaboos University. Oman
Dr. Venkatesh Thiruganasambandamoorthy, 2005-2009. Emergency Medicine. The Ottawa Hospital. Ottawa, ON
Dr. Dimitri Makropoulos, 2005-2007. Emergency Medicine. Montfort Hospital. Ottawa, ON
Dr. Lisa Calder, 2003-2007. Emergency Medicine. The Ottawa Hospital. Ottawa. ON
Dr. Amy Plint, 2003-2006. Children's Hospital of Eastern Ontario. Ottawa, ON
Dr. Wendy Thompson, 2003-2005. Epidemiologist. Government of Canada. Ottawa, ON.
Dr. Majeed Al Salamah, 2002-2004. Emergency Medicine. King Abdulaziz Medical Centre. Riyadh, Saudi Arabia.
Dr. Christian Vaillancourt, 2000-2003. Emergency Medicine. The Ottawa Hospital. Ottawa, ON
Dr. Jeffrey Perry, 1999-2002. Emergency Medicine. The Ottawa Hospital. Ottawa. ON
Dr. Atul Kapur, 1998-2002. Emergency Medicine. The Ottawa Hospital. Ottawa. ON
Dr. Mark Rodger, 1998-2000. Hematology. University of Ottawa. Ottawa, ON
Dr. Linda Papa, 1997-2001. Emergency Medicine. Orlando Regional Medical Center. Orlando, Florida U.S.
Dr. Heather Murray, 1997-2002. Emergency Medicine. Kingston General Hospital. Kingston, ON.
Dr. Valerie De Maio, 1996-1998. Emergency Medicine. WakeMed Health & Hospitals. Raleigh, North Carolina U.S.
Dr. Jacques Lee, 1995-1997. Emergency Medicine. University of Toronto. Toronto, ON
Dr. Geoffrey Dervin, 1994-1998. Orthopedics, University of Ottawa. Ottawa, ON