Newsroom
Dr. Rebecca Auer awarded $450,000 to develop novel immunotherapy for pancreatic cancer
April 15, 2015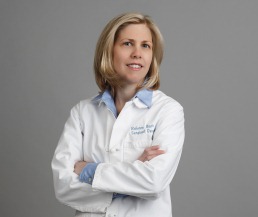 Pancreatic cancer is one of the most deadly cancers. Surgery provides the best chance of a cure, but even then, more than 80% of patients will die of their disease. However, immunotherapies, which harness the body's own immune system to attack cancer, are offering new hope. Dr. Rebecca Auer recently received a $450,000 grant from the Canadian Cancer Society Research Institute to investigate different strategies for combining surgery, oncolytic virus vaccines and other immune-boosting therapies to treat pancreatic cancer and prevent it from coming back after surgical resection. Initial laboratory studies using mouse models and human tissue samples will pave the way for clinical trials.


Ottawa Hospital Research Institute
The
Ottawa Hospital Research Institute
is the research arm of
The Ottawa Hospital
and is an affiliated institute of the
University of Ottawa
, closely associated with its faculties of Medicine and Health Sciences. The Ottawa Hospital Research Institute includes more than 1,700 scientists, clinical investigators, graduate students, postdoctoral fellows and staff conducting research to improve the understanding, prevention, diagnosis and treatment of human disease. Support our research. Give to the
Tender Loving Research
campaign.
For further information, please contact
Jennifer Ganton
Director, Communications and Public Relations
Ottawa Hospital Research Institute
Office: 613-737-8899 x73325
Cell: 613-614-5253
jganton@ohri.ca