Mass Spectrometry and Proteomics Services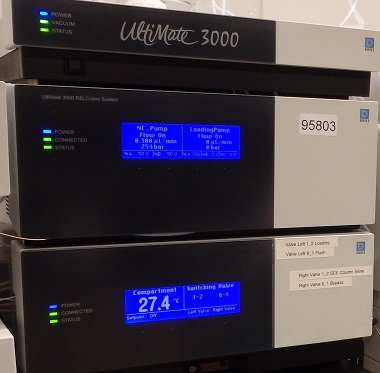 In addition to the standard protein identification service, custom analyses can be performed. This may include such techniques as:
2D-LC-MS/MS for fractionation and analysis of high-complexity samples
Quantitative analysis of SILAC, iTRAQ, or ICAT labeled samples
ETD and HCD fragmentation for enhanced analysis of PTMs
syringe infusion nanospray or electrospray ionization and MS/MS
ZipTip
Custom protein digest methods
Pricing is available upon request. All customized work must be approved by the facility manager. Please contact us to discuss your research needs proteomics@ohri.ca // 1-613-798-5555 x73455.
proteomics@ohri.ca . 1-613-798-5555 x73455