Information for Grant-Writers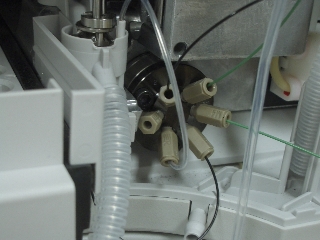 Proteomics, the analysis of the protein component(s) of a biological system, is a powerful tool for scientific investigation that can provide crucial information to a research project. Since proteomics requires expensive equipment and highly-trained staff, it is advisable to plan and budget for proteomics work within your grants. OHRI Proteomics Facility provides several services to aid this process.
Consultations
Research Associates are available, on a limited basis, for consultation on proteomics, mass cytometry, and mass spectrometry projects.
Subscription Program
For proteomics-intensive research, core facility subscriptions and volume discounts may be available.
Support Letters
We can provide letters of support confirming the availability of proteomics services that support your proposed research.
proteomics@ohri.ca . 1-613-798-5555 x73455