For Patients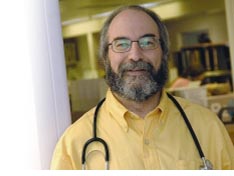 Research at OHRI is focused on improving care for patients at The Ottawa Hospital and around the world. Patients can play a crucial role in this process by volunteering for clinical trials, surveys or other clinical research studies.
Over the years, OHRI research has resulted in significant improvements in health care, including improved diagnosis of ankle injuries and blood clots, better management of diabetes, HIV, chronic bronchitis, and many cancers, and novel resources to help patients and health care providers make the best health decisions.
For more information, please see our clinical research pamphlet, frequently asked questions and clinical research news stories.
If you are interested in participating in a trial, the best approach is to speak with your health care provider. You may also want to refer to www.ontariocancertrials.ca or www.clinicaltrials.gov (both of these websites provide a searchable database of clinical trials).