Parkinson Research Consortium
About the PRC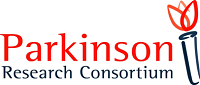 The PRC was set up in Ottawa with the goal to be an incubator for innovative ideas in Parkinson's disease research. It has been in existence for almost 10 years and is led by Dr. David Park, an internationally recognized investigator and professor in Neuroscience at the University of Ottawa, Dr. David Grimes, a clinician/scientist who is currently the head of the Neurology Department at the Ottawa Hospital and leads the Movement Disorder Clinic at the Ottawa Hospital and Dr. Michael Schlossmacher, a clinician/scientist and the Bhargava Research Chair in Neurodegeneration, the Ottawa Hospital and Ottawa Hospital Research Institute.
The PRC is composed of a select group of scientists from the Ottawa Hospital Research Institute (OHRI) and the uOttawa Brain and Mind Research Institute with diverse scientific talents and expertise in genetics, molecular biology, neuroscience and patient care. The PRC continues to grow in productivity, personnel and resources to help find a cure for Parkinson's disease.

Our Vision: Our vision is to bring together a comprehensive group of individuals whose purpose is to eradicate a disease that currently follows an unremittingly, disabling course.

Our Goals: The main goal of the PRC is to serve an incubator for innovative ideas in Parkinson's research and to generate novel findings that will lead to a cure for this devastating disease. It does so by promoting and encouraging synergistic interactions between scientists and clinicians. It also brings in specialists from other areas of neurobiology, cell biology, genetics and systems biology to study the problem of Parkinson's disease.

The PRC's secondary goals are to promote awareness in the local and national community as well as to promote integration of Parkinson's disease research on a national basis.